Song of subdued values remains the same
New data from QV leaves little doubt that property value growth is slowing around the country, but that doesn't mean a major decline is coming.
Wednesday, February 13th 2019, 7:36AM
by Miriam Bell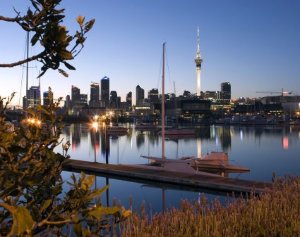 Nationwide values grew by 0.9% over the three months to January and by 2.9% over the past year, leaving the national average value at $684, 468.
In a similar vein, many markets around the country saw drops in the rate of quarterly value growth in January as compared to recent months.
This was particularly evident in centres like Dunedin and Wellington which have seen strong growth of late.
Wellington saw quarterly growth of between 1.9-3.9% over the previous five months, but value growth dropped to 1.1% in January. This left the region's average value at $693,448.
Dunedin's quarterly value growth slowed to 2.9% in January (leaving its average value at $436,208). In December, it was 3.5% while in November it was 3.8%.
Meanwhile, Auckland's value growth dipped by 0.1% over the past quarter and by 0.9% year-on-year. The average value for the region is now $1,045,775.
One region went against the grain and recorded particularly strong value growth: that was Hawkes Bay.
Hastings saw quarterly growth of 10.8% while Central Hawkes Bay continues to build on a strong annual growth figure of 19.6%.
QV senior consultant Paul McCorry says that affordability constraints and low supply continue to maintain modest value growth across most areas.
"While the loosening the LVR restrictions will have enabled some new buyers to enter the market, this has been offset by a number of policy changes – both confirmed and anticipated – that has put a dampener on investor enthusiasm in the short term.
"It's likely many investors are taking a 'wait and see' approach; they're holding off buying or selling until key policy changes, such as the capital gains tax, gets debated in government in the coming weeks."
Moving forward, QV is predicting more of the same in the coming months, McCorry says.
That's because the underlying drivers of the economy remain positive, with a strong labour market, ongoing migration and interest rates remaining close to historic lows.
"We're expecting 2019 to be a year where value growth is not at the levels of the last few years but equally any value decreases are likely to be modest as demand still outstrips supply."
CoreLogic senior property economist Kelvin Davidson agrees, saying the market starts 2019 in the same subdued way as it ended 2018.
The Auckland data, which illustrates the region's affordability issues, is worthy of note, but Davidson says jumping to any conclusions about it having entered a new weaker phase wouldn't be advisable.
"After all, many solid foundations remain: an ongoing shortage of property, low mortgage rates which are unlikely to rise significantly in the near term, the LVRs have been relaxed, and most people are in work."
While there are headwinds for Auckland, and the market as a whole, the prospects for 2019 haven't changed, Davidson says.
"It's a balanced outlook, with overall volumes set to be similar to 2018 and value growth generally continuing to be constrained."
Comments from our readers
No comments yet
Sign In to add your comment