Cost of standards will hit tenants
Parts of the Government's new Healthy Homes minimum standards are not cost-effective and that will impact on tenants, according to investor advocates.
Monday, February 25th 2019, 10:22AM 1 Comment
by Miriam Bell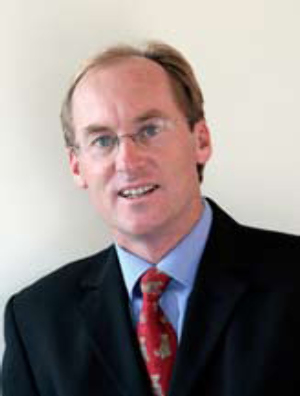 The Government yesterday released its long awaited Healthy Homes minimum standards, which are intended to ensure rental properties are warmer and drier for tenants, and the response has been mixed.
While the Green Building Council says the new requirements don't go far enough, the NZ Property Investors Federation is supportive of the need for quality standards in rental properties.
But NZPIF executive officer Andrew King says that tenants ultimately pay for the required improvements so they need to be cost effective – and two parts of the new standards don't meet this requirement.
Those areas are the requirements around insulation and fixed heating, he says.
"We support compulsory insulation in rentals but topping up existing insulation provides very little improvement for tenants while costing almost the same as installing completely new insulation."
"We also support fixed heating in rentals and heat pumps are a great source of heating for some tenants.
"However, they are expensive to buy, install, maintain and replace so will increase rental prices by around $15 per week."
This means tenants who do not want and will not use a heat pump will still be paying for it through higher rent, King says.
"Allowing cheaper but less energy efficient heaters would not require rental price increases and would give tenants greater choice in how they live in their home."
Some other investor advocates were more critical of the new standards, which include requirements for insulation above the current standard, living room heaters, ground moisture barriers and adequate drainage.
Stop the War on Tenancies spokesperson Mike Butler says the new compliance requirements whack rental property owners with thousands of dollars in additional costs.
In his view, it is the additional insulation requirement that is the biggie.
He says official advice to the Minister was that the optimum cost-benefit is to the 1978 standard of R 1.9 in ceilings, as currently required, and anything over that has diminishing benefit.
"Yet the Minister has gone ahead and whacked rental property owners with the most extreme 2008 option of R 2.9 in ceilings, which means that all insulation will have to be redone."
Butler says there will be lots of rental property owners who thought they were doing the right thing by installing insulation as required but who now find out that they have to do it all over again.
There is not a crisis in the condition of rental property. There is a crisis in the availability of rental property and the extra compliance requirements will make this worse.
"Owners have three options: Absorb the extra costs, raise rents, or sell. Ask any accountant. Owners are selling. So then where will renters live?"
Read more:
Revealed: Healthy Homes minimum standards
Comments from our readers
Sign In to add your comment