Boom time in student rental market
Landlords who are active in the student rental market are reaping the benefits as the academic year kicks off, according to Trade Me Property.
Thursday, March 14th 2019, 10:27AM
by The Landlord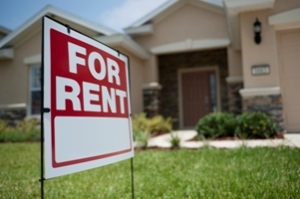 The latest instalment of Trade Me Property's Rental Index shows extreme demand for rental properties continued in February and was pushing prices up in many markets – particularly those in student towns.
Trade Me's head of rentals, Aaron Clancy, says January and February are traditionally hectic months as lots of tenancies are up for renewal and students are looking for a flat before the University year kicks off.
"2019 has been no different and across popular student towns we're seeing record rents and incredible demand. It's extremely hard work finding a rental property at the moment and tenants are being asked to dig deeper into their pockets."
According to Trade Me's analysis of its own rental data, Hamilton's median weekly rent hit $440 in February, up 10% on the year prior when the average asking price was $400.
Demand for rentals was up in the city, with the number of enquiries up 29% year-on-year, and supply of rental stock was not keeping up the number of properties for rent down 7%.
In Palmerston North, the median weekly rent price hit a record high of $390 in February, up 13% on the previous year. Demand has jumped significantly too, up 32%, while the supply of rental properties dipped dramatically by 29%.
Clancy says Auckland and Wellington, which both see an influx of students each year, are also experiencing high rents and huge demand.
"Auckland and Wellington's rental markets have been experiencing phenomenal growth over the last six months. The supply just simply isn't meeting the demand."
That left Auckland rents hitting a new record in February, with the median weekly rent hitting $560, which is up by 1.8% on this time last year.
Demand has jumped significantly in Auckland, with 15% more enquiries in February than at the same time in 2018, but there has been no increase in the number of properties for rent.
However, Wellington rents actually dipped slightly in February. While the median weekly rent in the Wellington region was up 8.2% year-on-year to $530, it was down from January's record high of $550.
Clancy says that while Wellington has cooled slightly, there are still plenty of tenants looking for properties, with 17% more enquiries in February this year as compared to 2018.
"It looks like the frenetic market may be easing a bit after a supercharged December and January but we'll be keeping an eye on it. The fact remains that Wellington doesn't have enough rental stock so we expect to see more record highs this year."
There were two student towns that went against the grain in February. They were Christchurch and Dunedin.
Clancy says that while Christchurch is seeing huge demand, the number of rental properties was keeping pace and that meant the city's median weekly rent was flat year-on-year at $400.
"Dunedin is a special case as generally student flats in the city are organised back in September and October, so we don't see a jump in the city at this time of year like we do elsewhere."
Meanwhile, New Zealand's national median weekly rent remained at January's record high of $495 in February, up 5.3% year on year.
Across the country the number of properties available for rent in February was down 7% on February 2018, and the number of enquiries on property for rent was up 22%.
Clancy says there are a number of factors which have created this off-kilter demand. "These include first home buyers staying in rentals longer as saving a deposit is harder, and the fact that in many parts of New Zealand there aren't enough houses."
Comments from our readers
No comments yet
Sign In to add your comment