Realism needed in Auckland market
Auckland house prices remain stable despite muted sales activity, according to the city's biggest real estate agency.
Wednesday, April 3rd 2019, 11:32AM
by The Landlord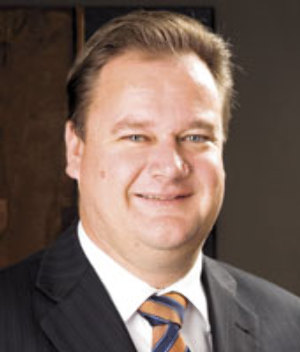 Barfoot & Thompson has released its March data and it does show some pick-up in sales volumes, as compared to February.
The agency saw 963 sales in March and that's nearly double the 474 sales seen in February.
Barfoot & Thompson managing director Peter Thompson says sales were still not over the 1000 mark, which is what they would expect for sales in this month based on the past few years.
"However, this number is a vast improvement on those for January and February, which were among the lowest we have recorded at the start of a year in the past decade."
February's sales numbers were the lowest in a month since December 2008, which was at the high point of the global financial crisis.
Thompson says that, despite the muted sales activity, both the average sales price and the median sales price for March were a marked increase on those in February.
The average sales price was $931,673, as compared to $918,496 in February. It was also up on the average price of $931,292 in March last year.
The median price was $836,000, which was up on February's $801,000 but down on the median price of $860,000 in March last year.
Thompson says that if you put aside monthly variations and anomalies, sales prices are very much in line with where they have been at for the past 12 months.
"Prices are moving in a fairly tight band and showing no inclination to decline or increase.
"It is a market requiring vendors to have realistic expectations if they want to avoid having their property on the market for longer than average, or eventually accepting an offer lower than an earlier one they declined."
Meanwhile, the agency saw 1,571 new listings March which is the highest they have been for four months but not as high as they have been in March over the past five years.
The high level of new listings in March contributed to buyer choice being the stand out feature of the Auckland market at present, Thompson says.
"At months end we had 4,865 properties on our books and this represents a level of choice not seen since 2011. Traditionally as we head into winter, choice tends to become tighter before growing again in spring."
Comments from our readers
No comments yet
Sign In to add your comment