Auckland a "buyers market"
Prices remain high in the Auckland region but new data from two real estate websites indicates the market has shifted to favour buyers.
Thursday, April 4th 2019, 11:04AM 1 Comment
by Miriam Bell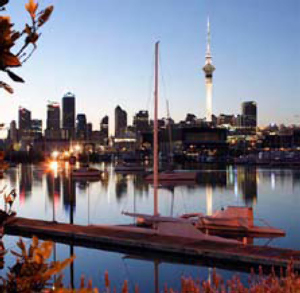 Realestate.co.nz's latest data shows the Auckland region saw a 1.9% fall in its average asking price in March, which left it at $942,232.
The region's average asking price is not only down on February, but down on March last year when it was $949,538.
At the same time, the region saw 4,363 new listings in March, which is an increase of 4.6% on March 2018.
That meant there was a total of 11,026 residential properties on the market in March, which is a 15.2% rise on the same time last year.
The data also shows that Auckland properties are now taking longer to sell.
Realestate.co.nz spokesperson Vanessa Taylor says this combination of factors indicates the Auckland market is shifting into a buyers' market.
"We've very much moved on from the pressure cooker market, which left buyers and seller under enormous pressure, but peaked in 2017."
"In the current market, buyers and sellers can take a more considered approach to purchasing their next property.
"A lift in new property listings, an increase in total stock and relatively stable prices takes the pressure off."
Taylor says the current, relatively stable price environment makes for less stress and more realistic expectations for both buyers and sellers.
In a similar vein, Trade Me Property's latest data shows that while March saw Auckland prices increase by 1.4% year-on-year, the region's average asking price has fallen $25,000 to $925,550 since its peak in October last year.
Head of Trade Me Property Nigel Jeffries says there's no doubt the Auckland market has taken a backseat after years of remarkable growth, with Wellington now taking the spotlight.
The supply and demand equation has finally levelled out in the Auckland region, he says.
"In March, the total number of views on properties for sale was up 8.3% on the year prior while listings onsite rose 9%.
"This is great news for prospective buyers. With prices slowing, more stock on the market and interest rates at a record low, now is a good time to buy in Auckland if you have the deposit behind you."
Meanwhile, Realestate.co.nz's data shows the national average asking price crept up 0.3% to $677,746 in March, as compared to February.
Additionally, five regions hit all-time average asking prices in March. They were Wellington (up 0.7% to $657,788), Manawatu-Wanganui (up 0.7% to $389,850), Marlborough (up 4.4% to $536,146), Central North Island (up 4.1% to $518,774) and Southland (up 2.5% to $336,226).
Taylor says the rises in regional markets served to counter-balance the impact of Auckland's fall.
The Trade Me Property Price Index reveals price growth around the country, along with a year-on-year 6.2% rise in the national average asking price which left it at $676,150 in March.
It also has every region experiencing an annual increase in their average asking price and seven regions reaching new records.
They were Wellington ($656,100), Canterbury ($497,000), Bay of Plenty ($649,550), Manawatu/Whanganui ($371,700), Otago ($587,350), Southland ($320,700) and Waikato ($580,650).
Jeffries adds that the total number of views on property listings on Trade Me Property climbed 10% on the same time last year and this increased demand was pushing prices north.
"With interest rates at an all-time low and some predicting they could fall even lower, a growing number of Kiwis are looking at getting a foot on the property ladder."
Comments from our readers
Sign In to add your comment