OCR cut to boost market
New Zealand has never seen the Official Cash Rate (OCR) go so low. Now commentators are saying it will reignite the cooling embers of the property market.
Thursday, May 9th 2019, 7:30AM
by Miriam Bell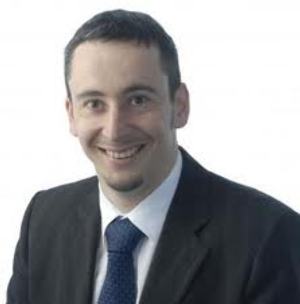 On Wednesday the Reserve Bank's Monetary Policy Committee (MPC), which is led by the bank's governor Adrian Orr, cut the OCR to a record low of 1.5%, after it spent the last two years on hold at 1.75%.
Not so long ago, most economists were saying the OCR had troughed and its next move was likely to be up. Yet yesterday's cut did not come as a surprise.
That's because in March, at the last OCR call, Orr shifted to an easing bias, saying the next OCR move was "likely to be down" due to slowing domestic and global growth.
Those factors didn't end up changing and the MPC decided a lower OCR is necessary to support the outlook for employment and inflation as consistent with its policy remit.
However, speaking at the Reserve Bank's OCR media conference, Orr admitted the decision to cut the OCR could to lead to an increase in property prices.
"We anticipate with lower interest rates it does free up cash, and if people choose to invest in housing that will be their choice," he says.
"Some members [of the MPC], think that given these low interest rates, we might end up with more of a house price impetus. But it wasn't a unanimous view.
"We expect to see the impulse from lower interest rates to come through spending and investment activity, and part of that will be housing activity."
In fact, the Reserve Bank is forecasting an acceleration in house price inflation to around 5% from the current 2.3%.
Westpac chief economist Dominick Stephens thinks the boost to the property market will be bigger than that forecast by the Reserve Bank.
There has been a large reduction in fixed mortgage rates recently, he says. "Following today's cut floating mortgage rates are going to fall, and there could be another round of reductions in fixed rates."
His view is that house price inflation will accelerate to something more like 7% per annum, and the housing market upturn will last longer than the Reserve Bank is forecasting.
"This view is not only based on low mortgage rates – the fact that the threat of a capital gains tax has disappeared is another reason to expect a housing market upturn."
But other commentators don't think a property market upturn will be quite that pronounced.
CoreLogic senior property economist Kelvin Davidson says that, for the property market, the situation amounts to one-way traffic and borrowers are sitting pretty.
"Competition amongst the banks is already strong, 'rate wars' are frequent, and a lower-for-longer official cash rate also bodes well for mortgage rates over the next one to two years at least."
This means property sales volumes and prices should hold up relatively well (albeit not booming), especially since the prospect of capital gains tax has now been taken off the table, he says.
"Everybody still needs to be mindful, however, of the probable requirement that banks hold more capital on their balance sheets in future.
"It seems likely that the proposal will be introduced in some shape or form and could push up mortgage rates by as much as 1%-point."
But, for now, the OCR cut means it's still business as usual for the property market, Davidson adds.
"Admittedly, there are headwinds - the tax ring-fence for rental property losses, the foreign buyer ban - but the market generally still looks to have a solid foundation."
Following the Reserve Bank's OCR announcement, ANZ, Westpac and Kiwibank have made major cuts to floating and fixed rate mortgages.
Read more:
Mortgage rates hit news lows after OCR cut
Comments from our readers
No comments yet
Sign In to add your comment