Who loves property the most?
New Zealanders love buying property – despite popular hostility to investors – and so too do our elected representatives. This year's register of MP's pecuniary interests reveals how much.
Saturday, May 11th 2019, 8:00AM
by Miriam Bell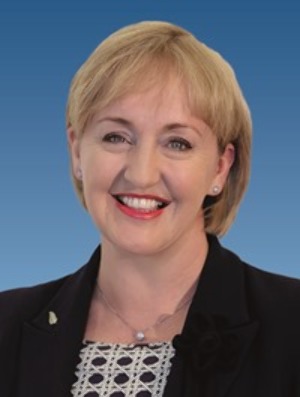 Nearly two thirds of Parliament's 120 MPs qualify as multiple property owners. That's a total of 77 – including those with shares in blocks of Maori land – who own, or have interests in, two or more properties.
Of those MPs with two or more properties, the majority (43) are from the National Party. Former National Party MP Jami Lee Ross, who is now an independent, is also a multiple property owner.
The Labour Party has 32 MPs who qualify as multiple property owners, while NZ First has five MPs who are and the Greens have just one multiple property owner (Eugenie Sage) among their ranks.
But the MPs with the biggest property portfolios are all – bar one – National Party MPs.
They include Amy Adams, Nathan Guy, Dr Parmjeet Parmar, Anne Tolley, Gerry Brownlee, Jacqui Dean, Nicky Wagner, Barbara Kuriger and Nuk Korako. All of them have property portfolios of five or more properties.
The exception is Labour List MP Raymond Huo. He owns just one property outright but is a shareholder of a company which owns nine rental properties.
NZ First's Shane Jones, who is Minister of Regional Development also has a significant number of properties: he has five.
Since the current Government came to power, housing-related issues and policy changes have been a reliably hot topic. Such matters as the (now defunct) capital gains tax proposal and tenancy law reform have generated fiery rhetoric from many MPs.
For that reason, we thought it worth taking a more detailed look at the property holdings of the MPs who have had the most to say on housing-related issues.
Looking at the Government's Ministers, Prime Minister Jacinda Ardern, Finance Minister Grant Robertson and Housing & Urban Development Minister Phil Twyford all own just one property – the family home.
Revenue Minister Stuart Nash owns two residential properties while Deputy Prime Minister, and NZ First leader, Winston Peters owns three residential properties.
Building & Construction Minister Jenny Salesa owns three residential properties plus some land.
The National Party MPs who devote most time and discourse to housing-related issues all have portfolios of three or more properties.
National Party leader Simon Bridges owns three residential properties and one commercial property.
The Party's Housing spokesperson, Judith Collins has two residential properties and one commercial – residential property, while its Building spokesperson, Andrew Bayly, has two residential properties, one farm and a share of another property.
National's Finance spokesperson Amy Adams has long been one of Parliament's bigger portfolio holders. She owns three residential properties, three commercial properties and one farm.
ACT Party leader David Seymour and Green Party co-leader Marama Davidson have both been vocal on housing-related issues. Neither of them own any properties, including a family home.
Read the full register of MP's pecuniary interests here.
Comments from our readers
No comments yet
Sign In to add your comment