NZ sales on downbound train
There's no escaping the downward trend in sales exposed by new REINZ data but some commentators believe last week's OCR cut could counter the fall.
Tuesday, May 14th 2019, 10:28AM
by Miriam Bell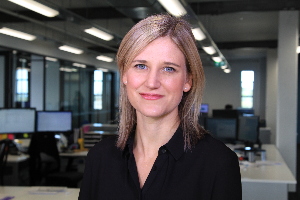 Sales volumes nationwide plummeted by 11.5% to 5,8000 in April, as compared to 6,555 sales in April last year according to the latest REINZ data.
That's the lowest sales volumes seen in the month of April in five years.
In Auckland, sales volumes in April fell by 16.3% year-on-year, from 1,921 to 1,608. This was the lowest sales figure for an April in 11 years.
Several other regions also saw a significant decrease in annual sales volumes during April.
They were the Bay of Plenty (down by 25.5%), Nelson (down by 16.7%), Marlborough (down by 14.0%) and Southland (down by 14.0%).
Despite the decline in sales activity, median house prices nationwide increased by 6.4% in April.
This left the national median price at a record equal $585,000, up from $550,000 in April 2018.
In Auckland, house prices remained steady, with April's median house price coming in at $850,000 – which is exactly the same as that of April 2018.
Thirteen out of 16 regions experienced annual prices increases, with record median prices recorded in Southland (up 22.4% to $300,000), Manawatu/Wanganui (up 18.0% to $360,000) and Northland (up 12.7% to $507,000).
But Nelson and Otago both saw falls in their annual median prices. They were down by 0.9% and 0.4% respectively.
The data also shows that the number of days to sell a property nationally is now up to 37 days and that there was the lowest level of auctions for the month of April since April 2010.
REINZ chief executive Bindi Norwell says the drop in sales activity is not entirely surprising given that new listings have been down across the country for five of the last six months.
She also pointed to the fact that school holidays, Easter and ANZAC Day all fell over the same two-week window in April and the looming winter slow down as possible reasons for the fall in sales.
But they are still hearing anecdotes from real estate agents nationwide that vendors need to understand the market they're selling in, she says.
"They need to understand the gap between what they want to achieve for their property and what buyers are willing to pay.
"While median prices might be strong in a region, this doesn't mean that all properties are going to be at that level, so some research into comparable properties selling in your neighbourhood goes a long way."
It will be interesting to see if last week's OCR cut as well as certainty on CGT will impact on the market, particularly in Auckland, in the coming months, she adds.
Westpac chief economist Dominick Stephens thinks the OCR cut will have an impact on the market. He says the market should see a pick-up.
"Fast forward a few months and momentum in the housing market is set to be significantly stronger, given the sheer magnitude of the mortgage rate reduction seen recently."
Read more:
Comments from our readers
No comments yet
Sign In to add your comment