Don't count on a market upturn
It's been a spectacular run for the market but this property cycle has done its dash and recent positive developments aren't likely to cause a major upturn, one top economist says.
Friday, May 17th 2019, 1:46PM 1 Comment
by The Landlord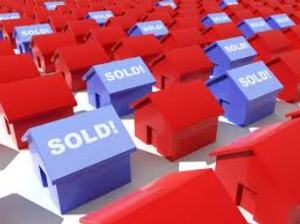 First, the Government nixed the introduction of a capital gains tax and then the Reserve Bank cut the OCR to a record low, which serves to further consolidate the era of sub-4% mortgage rates.
At the same time, migration flows remain strong and house building has cranked up to the high levels last seen back in the 1970s.
Some commentators believe this combination will lead to an upturn in housing market growth – but BNZ chief economist Tony Alexander is not among them.
In his latest weekly overview, Alexander says that while migration flows are supportive of house prices, neither they nor the level of interest rates lead him to feel that a fresh upturn in the housing market is approaching.
"This cycle did its dash in Auckland two years ago and will, this coming year, peter out eventually in the regions."
He says the most recent REINZ data shows that dwellings being sold are sitting on the market longer in most parts of the country compared with a year back, except Manawatu/Wanganui, Taranaki, Otago and Southland.
"Slowing regions are slowing more, but it is not possible to run an argument yet that the regions still performing well in the past three months are performing less well.
"Their markets clearly are still in healthy condition from a seller's point of view."
In terms of price growth, Alexander says prices are rising everywhere except Auckland which got out of the blocks two to three years ahead of other regions this cycle.
"Is price growth slowing in the regions? Yes, for all bar Manawatu/Wanganui, Taranaki, Southland, and Canterbury ever so slightly."
But the REINZ data also shows that sales are falling almost everywhere, with the nationwide annual total slipping to 73,793 from 74,360 in March and a recent peak of 76,432 in November.
Alexander says he expects that trend will continue and that nationwide annual sales will fall back toward 65,000.
"Falling house sales means weak growth, if any, in mortgages being written by banks and that means discounting of fees and interest rates to get business."
The upshot? House price inflation is slowing and sales are falling around the country as this particular property cycle moves out of the boom stage.
Read more:
Comments from our readers
Sign In to add your comment