Rental property confidence dims
Confidence in rental property as an investment option is flatlining nationwide – thanks to the uncertainty surrounding the housing market.
Wednesday, May 15th 2019, 6:08AM
by The Landlord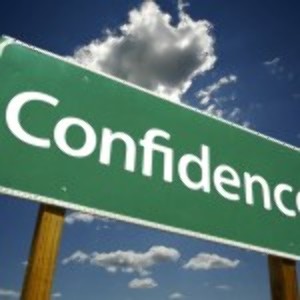 That's according to the latest ASB Investor Confidence Survey which shows that confidence in rental property providing the best returns remains largely static on 13%.
This figure holds true for respondents around the country, including Auckland.
It stands in stark contrast to respondents' confidence in their own homes providing the best returns.
Nationally, 22% of respondents viewed their own home as providing the best return on investment, but this masked a regional split.
That's because perceptions that respondents' own homes will provide the best return on investment are at an all-time high (of 26%) in the regions, but at a four-year-low (of 15%) in Auckland.
ASB senior economist Chris Tennent-Brown says the latest survey reflects uncertainty from a number of factors and shows just how all over the place sentiment is regarding housing.
Auckland respondents' lack of confidence in both owner-occupied and rental properties is because the Auckland market has been going nowhere for the last few years, he says.
"It's expensive, you have foreign investment rules and bright-line tax tests impacting investors, recent uncertainty over capital gains tax, and just outright poor affordability because prices have gone up so much in earlier years – all weighing on the mood.
"It's had support from lower interest rates and population growth, but not enough to overcome all these other negatives."
Outside of Auckland respondents' confidence in owner-occupied property has never been higher, but the same is not true for rental property.
Tennent-Brown says that's because no matter where you are in New Zealand, rental property is being impacted by the same uncertainties: tax changes, LVRs and, until recently, the threat of a capital gains tax.
"However, the Reserve Bank has just cut interest rates which is positive for the housing market everywhere. We expect the latest dip in mortgage rates will provide a bit of support to the market and lift prices in areas where they're not overstretched.
"In contrast, for parts of Auckland we continue to think prices won't be going up for a while, but they aren't expected to fall either."
In a broader sense, the survey shows that overall investor confidence is up by 5% to 15% from the two-year low of 10% it sunk to in the last quarter of 2018.
Tennent-Brown says this recovery is being driven by fewer people feeling things will get worse, rather than an increase in the percentage of those feeling more positive.
However, he is disappointed to see investor confidence in growth-orientated investments has remained subdued at a time when sharemarket performance has been so good.
"Shares, KiwiSaver, and managed funds all trail rental property and even term deposits when it comes to perceptions about the investments that will provide the best return."
Comments from our readers
No comments yet
Sign In to add your comment