No monolithic cladding, no price stigma
Investors worried about the value of a leaky home they own can take heart from new research showing there's no price stigma when it comes to tactically remediated properties.
Thursday, June 27th 2019, 11:16PM
by The Landlord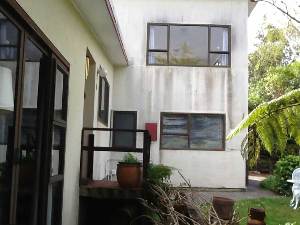 It seems that leaky homes which have been fixed, made weathertight and reclad in non-monolithic cladding, like weatherboard, are selling for the same prices as unaffected dwellings.
That's according to researchers from the University of Auckland Business School's Department of Property.
New Zealand's leaky home crisis has led to a stigma which is often attached to particular architectural features linked to leaky homes, like monolithic cladding.
This stigma, which is defined as "the blighting effect on property value caused by perceived risk and uncertainty", comes in two forms.
One is a general stigma that people feel towards leaky homes and the other is "post-remediation stigma".
This involves the perception that formerly leaky homes that have been repaired are more likely to leak in the future as opposed to "ordinary" properties that have never leaked.
Post-remediation stigma damages are often claimed in leaky building litigation, yet there had been no analysis to see if post-remediation stigma is a genuine phenomenon that affects property values.
The University of Auckland researchers set out to identify whether post-remediation stigma actually exists and if it does have an impact on prices.
To do so, they used detailed Auckland sales data combined with building consent information - to identify properties that were recently reclad – to analyse reclad homes against non-leaky home sales.
They found that houses that had been remediated and reclad using a non-monolithic cladding system showed no ill signs of stigma.
However, a general market stigma discount of 6% persisted where homeowners opted to install a new monolithic cladding system as part of the remediation.
This was a slight improvement on the 9% general market stigma discount found to affect monolithic-clad houses that had never undergone remediation.
Lead author Dr Michael Rehm says their study shows that post-remediation stigma does not exist in the Auckland housing market.
"It also sends a message to leaky home owners that they should tactically consider what cladding system they chose when recladding.
"Choosing to install a new monolithic cladding system versus an alternative will likely attract general market stigma and devalue their home."

Comments from our readers
No comments yet
Sign In to add your comment