Shining the light on unit titles
The unit title sector is one of the most misunderstood areas of property ownership so Tenancy Services has launched a new website to help out those affected.
Friday, July 12th 2019, 12:18PM
by Miriam Bell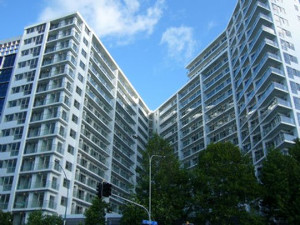 Body corporate disputes, unruly apartment tenants, communal space obligations: unit title property ownership can be a minefield.
The recent case of an upmarket Grey Lynn apartment complex struggling to deal with the alleged behaviour and crimes of a gang member tenant highlights the difficulties which can arise.
But problems and confusion around unit title property – ie: apartment or townhouse – ownership abound, despite the existence of legislation governing the sector since the 1970s.
And they are set to grow as the intensification of housing in New Zealand sees an increase in the number of people living in apartments and townhouses.
In fact, the apartment sector is already estimated at 145,000 households in unit titles and that figure is expected to double by 2040.
That means increasing numbers of unit title property owners and tenants will need information about the sector.
To that end, Tenancy Services has just launched a website which aims to help people find information about unit titles quickly and easily.
A Tenancy Services spokesperson says that, previously, information about unit titles and body corporates was part of the Tenancy Services website.
But research showed that people were unaware the information was there, she says.
"So we have now moved all the relevant information to a dedicated website which has unit titles information all in one place.
"It will be an essential channel to help unit titles owners, tenants, and body corporate managers find information about unit titles and make well-informed decisions."
Tenancy Services' new unit titles website can be visited here.
The move comes after then Housing Minister Phil Twyford declined to adopt a new Unit Titles Bill, drafted by National MPs Nikki Kaye and Judith Collins, last year.
The Unit Titles (Strengthening Body Corporate Governance and Other Matters) Amendment Bill was aimed at reforming and strengthening the existing law around unit titles.
Twyford said he intended to progress the results of the 2017 Unit Titles Act review in due course when priorities and resources permit.
But Kaye, who has long advocated for apartment law reform, vowed to keep the pressure on the Government to prioritise the issue.
Read more:
Halt to apartment law reform plan
Comments from our readers
No comments yet
Sign In to add your comment