Five year low for sales
Sales volumes nationwide tumbled to a five year low in June's REINZ data, highlighting that the heady days of the property market's boom are winding down.
Friday, July 12th 2019, 10:24AM
by The Landlord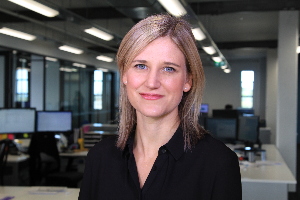 The number of properties sold across New Zealand in June fell by -3.8% from the same time last year to 5,978 (down from 6,213), according to the latest REINZ data
In Auckland, the number of properties sold in June fell by -3.2% year-on-year (from 1,879 to 1,819).
It wasn't the Auckland region that saw the biggest fall though, with most regions recording a drop in annual sales.
Hawke's Bay led the way with a 26.8% decline (from 287 to 210), followed by Taranaki which saw a 24.9% fall (from 185 to 139 – 46 fewer houses).
REINZ chief executive Bindi Norwell says the number of properties sold nationally during June was the lowest for the month of June in five years.
"However, with new listings down -7.3% on the same time last year, and record new listing lows set for Northland, Taranaki, West Coast, Southland and parts of the Waikato, it's not entirely surprising."
She says that feedback from parts of the country is that some people are reluctant to list their property for sale without somewhere to move to.
"With fewer listings coming on to the market, it's slowing down the property cycle and impacting sales volumes.
"When you combine that with the difficulty some buyers are still reporting over access to finance, it is understandable why sales volumes are falling across most parts of New Zealand."
Despite the decline in sales volumes, median house prices nationwide increased by 4.5% in June to $585,000, up from $560,000 in June 2018.
Both Manawatu/Wanganui (up 23.3% year-on-year to $370,000, as compared to $300,000 in June 2018) and Tasman (up 12.4% to $642,000 from $571,000 in June 2018) hit record high median prices.
But Auckland's median price remained flat at $850,000 exactly the same price as last month and as the same time last year.
These results are relatively consistent with the REINZ House Price Index (HPI) which saw property values increase 1.7% annually, but drop by 3.5% in Auckland - indicating some parts of the region have seen moderate cooling.
Norwell says that Auckland's price result was predictable as there has been no move in the median price for some time now.
"Looking across the region, median prices varied significantly. For example, the Waitemata and Gulf Ward saw a median price increase of 16.3% year-on-year, yet the Orakei Ward saw a decrease of 11.9%."
But median prices have continued to hold up across the country with a record equal national median price in June, she says.
"Looking at the country as a whole, median prices increased annually in 12 out of 16 regions, were flat in three regions (Auckland, Waikato and West Coast) and fell in Marlborough."
Read more:
Mixed post peak value bag – REINZ
Comments from our readers
No comments yet
Sign In to add your comment