Asking prices defy winter odds
There's little sign of the traditional winter slowdown in Trade Me Property's new data with strong demand pushing asking prices up in many markets around the country.
Monday, July 22nd 2019, 10:11AM
by The Landlord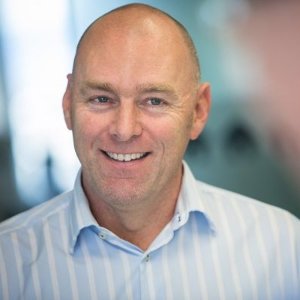 Thirteen out of the country's 15 regions saw year-on-year asking price increases in June, according to the latest Trade Me Property Price Index.
The national average asking price rose a "modest" 1% on last year to $648,650 in June but, if Auckland is excluded, the average asking price in New Zealand rose 6.8% on last June to $540,600.
Regional stars were Gisborne which was up 16% year-on-year to $380,500 and Southland which rose by 15.8% annually to $317,800.
Manawatu/Whanganui was also up by a significant 15% year-on-year to $363,300.
Head of Trade Me Property Nigel Jeffries says there is strong demand right around the country and sellers are confident they're going to get a good price.
A combination of low interest rates and increased competition is driving price increases across the regions, he says.
"With interest rates at an all-time low and word they could be trimmed again, some buyers appear more motivated to get a foot on the property ladder and, in June, we saw a 10% bump in the average number of views nationwide as compared to 2018.
"The number of properties on the market is more or less the same so sellers should hope for plenty of interest in their property with supply not meeting demand."
The only regions to experience the winter blues were Taranaki (down 3.4% to $414,900) and Auckland (down 2.4% to $887,950).
Auckland's average asking price is now at its lowest since September 2016 and Jeffries says its market continues to decline.
But the region has seen phenomenal growth over the last few years and it's unsurprising the market has finally taken a break, he says.
"We're watching with interest to see how this trend will continue, our prediction is we'll see further dips in the coming months before it rallies in Spring."
Jeffries adds buyers in the region are opting for smaller, more affordable properties, with apartments the only property type in the region to see year-on-year growth with a 3.4% increase to $665,200.
In contrast, Wellington's property prices are continuing to rise strongly.
The average asking price in the Wellington region climbed 10.8% year-on-year to $642,900 with all but one district seeing strong year-on-year growth.
Jeffries says Upper Hutt and Porirua saw "incredible" growth in June jumping up 20% and 17% respectively on 2018 to reach new records at $613,850 and $686,850.
"Wellington simply doesn't have enough available properties, the demand for housing is pushing prices up and we don't expect that to change any time soon."
Comments from our readers
No comments yet
Sign In to add your comment