Decline in value growth slows
Property value growth nationwide has been waning for months. But now QV's latest data suggests the rate of decline is starting to ease up.
Wednesday, September 4th 2019, 6:00AM
by Miriam Bell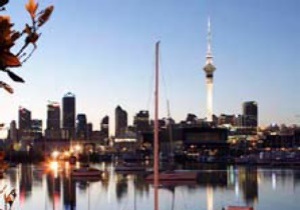 The average national value increased by 2.3% year-on-year and by 0.3% over the last quarter to reach $688,760 in August, according to QV's House Price Index.
While these growth rates are well off the giddy pace seen at the height of the recent boom, they are an improvement on recent months.
In July annual national value growth came in at 2.2% while in June it was at 2.0%. And in both June and July quarterly national growth clocked in at 0.1%.
At the same time, in Auckland and Hamilton, where residential values have declined over recent months, the rate of decline has eased.
Auckland saw its value decline by 0.5% over the last quarter, leaving the region's average value at $1,025,193. But value growth in different parts of the region has improved.
Central Auckland values actually grew by 0.1% over the quarter, while on the North Shore the decline in values slowed from -1.5% last month to -0.6% this month.
In Hamilton City values increased by 5.2% year-on-year and by 0.5% over the quarter, leaving the average value at $588,196.
Meanwhile, in many New Zealand regional towns and cities where affordability is less of an issue growth continues in a steady fashion.
In the North Island, Gisborne, Palmerston North and Porirua City have performed well over the last three months and continue to show double digit growth year on year.
In the South Island, Dunedin and Invercargill values are up 2.0% and 3.0% respectively in the last quarter.
The exception to this is Christchurch where despite a relatively affordable average value of $496,306, the market remains flat. This is due to healthy supply keeping pace with demand in the city.
QV senior consultant Paul McCorry says the recent market dynamics at play - such as low listing numbers, low sales volumes and muted value growth - are typical of the winter months.
But while the variation in growth seen in the August data is very minor, it signals a return of some positive sentiment as the warmer months approach, he says.
"Real estate agents have reported increasing competition to list the limited number of properties that come to market each week.
"In Auckland in particular, we are seeing an increasing number of properties listed with an asking price rather than an open-ended auction or tender process, which is a positive for purchasers."
Alongside this, the Reserve Bank's OCR cut in early August which has led to record low mortgage rates is good news for property buyers.
McCorry says investors are showing a resurgence in activity in recent months, despite the arrival of the Healthy Homes minimum standards.
This could be a signal of their more long-term approval of the Government's announcement earlier this year that a comprehensive capital gains tax will not be introduced, he says.
"Combined with the low cost of lending this will have restored their confidence in the investment market once again."
Now, with the arrival of spring, McCorry is expecting renewed enthusiasm from buyers, particularly at the lower end of the market where first home buyers and investors will resume battling it out.
"Supporting this towards the end of spring is the muted possibility of a review to LVRs."
For CoreLogic senior property economist Kelvin Davidson, a good way to characterise the August data is "business as usual".
Sales activity is still subdued (albeit showing slightly more encouraging signs of a pick-up) and affordability stretched so the solid but unspectacular result for values is no surprise, he says.
"The sluggishness of Auckland is weighing on the national picture but, away from our largest city, there are still many areas seeing consistent growth in average property values."
Despite the Reserve Bank's shock OCR cut, the fact that fixed mortgage rates didn't really budge means that the immediate impulse for property values was always likely to be fairly muted, Davidson adds.
Comments from our readers
No comments yet
Sign In to add your comment