Rent-to-buy scheme key to KiwiBuild II
It's still KiwiBuild but not as we know it after the Government announced that it was scrapping the 100,000 homes target and introducing new home ownership initiatives.
Wednesday, September 4th 2019, 2:34PM
by Miriam Bell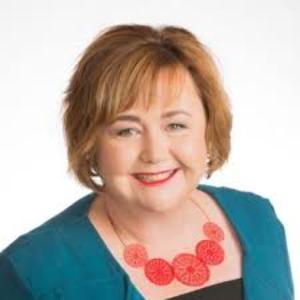 After nine months of planning, Housing Minister Megan Woods today released the much-anticipated "reset" of the Government's troubled housing programme – and it makes some sweeping changes.
First up, the build target of 100,000 new houses over ten years has been ditched.
Woods says that target was overly ambitious and lead to contracts being signed in places where there was little first home buyer demand.
"Instead of the target, we will focus on building as many homes as we can, as fast as we can in the right places. Each month we will release a dashboard of housing statistics so New Zealanders can easily measure our progress.
"We will also be making changes to that Government underwrite, reducing the amount available in future developments so developers are incentivised to sell to KiwiBuild first home buyers instead of triggering the underwrite, which may be at a lower level."
Completed KiwiBuild properties in Te Kauwhata, Canterbury and Wanaka that haven't sold will be released on to the open market.
This will allow the reuse of Government capital to get more developments underway where there is clear demand.
Once established, the Government's new urban development authority, Kainga Ora, will coordinate developments to ensure there's the right mix of public housing, market priced homes and KiwiBuild homes around New Zealand.
Woods says those homes will be targeted to areas where there is a clearly identified demand and need.
"We will look for opportunities for build-to-rent with long term institutional investors through these developments."
The revamped housing programme will also introduce new ways for people to become homeowners – like shared-ownership schemes.
Alongside this, the deposit required for a Government-backed mortgage will be reduced to 5%.
Further, policy settings will be changed so that family and friends can each use their $10,000 First Home Grant and their KiwiSavers to buy their first home together.
Woods says they have set aside $400 million [of the Government's $2 billion allocation for KiwiBuild] for a progressive home ownership scheme, which is essentially a rent-to-buy scheme.
"This new scheme will help struggling families buy a share of a house, reducing both the deposit needed to get a mortgage, and their repayments.
"It will mean that over time the family can buy further chunks of the mortgage until they own the home outright."
No further details of the potential home ownership schemes were given but it was indicated the Government would be "supporting community housing providers and iwi to deliver progressive home ownership".
Woods says that, taken together, these changes will help more people access innovative new support to buy a home and help people who have been locked out of the housing market.
Tackling New Zealand's housing crisis has been one of the Government's flagship policies and, while KiwiBuild mark one ran into problems, the reset shows that overarching goal remains.
REINZ chief executive Bindi Norwell says the new KiwiBuild initiatives, particularly the progressive home ownership scheme, are innovative and will help more people into their first homes.
"For the new houses built under the scheme we would love to see some innovative building methods and really good use of spatial planning and urban design.
"We would also like to see properties built close to existing infrastructure such as public transport or amenities such as shops and cafes."
But underpinning the whole initiative will be the importance of addressing a range of issues, Norwell adds.
These include red tape, speeding up of consents and the build process, using modern pre-fabrication building methodology and reducing the cost of building where possible.
Comments from our readers
No comments yet
Sign In to add your comment