No momentum in Auckland sales
Auckland prices remain strong but sales are down and the market is suffering from a lack of momentum, according to the city's biggest real estate agent.
Tuesday, September 3rd 2019, 2:19PM
by The Landlord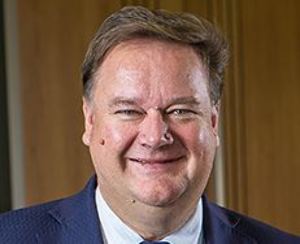 Barfoot & Thompson saw just 746 sales in August – which was a decrease of 15.1% on July's 879 sales and of 6.2% on the 795 sales in August last year.
The sales figure was also down by 10% on the average of the last three months, yet sales were evenly split across all price segments of the market.
However, the low volume of sales did not impact on prices in August with the average price coming in at $930,090 and the median price coming in at $830,000.
Both the average price and the median price were up on July, by 1.1% and 3.7% respectively, as well as on the averages achieved over the last three months.
Barfoot & Thompson managing director Peter Thompson says that trading in the three months of winter and in August followed the same steady pattern of the last year.
"A pattern of modest sales numbers, prices at near record levels and new vendors hesitant to enter the market."
This left the market in a stable position but one which needs more listings to revive lost momentum, he says.
Barfoot & Thompson got 1,052 new listings in August. That's the lowest in an August for more than a decade and it is also down by 8.1% on July and by 21% on August 2018.
It meant that at month's end the agency had 3818 properties on their books, which was the lowest number in 20 months.
Thompson says this shows that what is lacking in the market at present is listings and Spring may be the trigger required to revive the market.
"Given the near record prices being achieved, and market choice being at its lowest for nearly two years, the incentive to list in the current market has to be strong."
He adds that auction remains the most popular sales method. "While sales under the hammer at auctions are down on what they were two to three years ago, post auction negotiations are leading to a good level of settlements."
Comments from our readers
No comments yet
Sign In to add your comment