Changing the game
Investors keen to minimise the costs that come with selling properties might want to look to a new real estate agency which is aiming to disrupt the industry.
Wednesday, September 11th 2019, 8:00AM 2 Comments
by The Landlord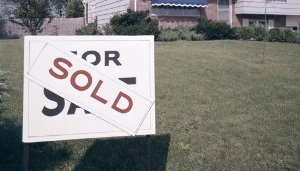 Arizto is a new agency which wants to revolutionise the way Kiwis sell and buy property by offering an alternative to commission-based fees.
Rather than a traditional percentage-based commission structure, it offers a flat $7,500 (plus GST) fee structure, which includes photography and marketing fees, and only needs to be paid once the property is sold.
Arizto founder Pernell Callaghan says they take a customer-centric approach, much as Amazon and Uber do in providing tailored solutions, in order to provide a quality service.
He estimates that each person who sells with Arizto saves, on average, over $17,000 on commission fees.
"Taking into consideration the Auckland average house price, traditional agencies charge between $30,000 - $40,000 per sale, so we offer sellers a more attractive option.
"But while the cost is much less, we do not compromise on premium sale price or a personalised service, open homes, buyer viewings or negotiations."
Callaghan founded the agency as he wanted to disrupt "an outdated industry", as well as help Kiwis buy and sell property using a transparent, cost-effective method.
To that end, Arizto makes use of an interactive online platform and internal app with back-end automation for vendors to access their property information, analytics, feedback and offers in real-time.
Removing the need for physical offices reduces overheads and enables the agents to focus on actually making sales happen, Callaghan adds.
The Arizto model can work well for investors who want to keep their costs down when selling.
Property investor Kieran Fitzsimmons was once a real estate agent himself and has been involved in hundreds of sales over the years.
Over the last year he has listed three Auckland properties with Arizto.
Two of those properties sold well while he ended up keeping the third after the agent advised him that it was not selling because it was overpriced.
"Arizto works for me as it's an honest company, the agents present the property factually, they charge a flat fee, sell the property and move on. It's all about getting a deal rather than being your friend.
"Plus it saves you money. I typically sell properties in the value of $1 million so I was paying easy $40K in agent's fees. This costs just $7.5k – that's $20k to $40k less than usual. Yet it's got everything you need."
Launched just over 12 months ago, Arizto currently operates in Auckland, Tauranga, Wellington, Rotorua and Hamilton, although the plan is to go nationwide in the future.
Comments from our readers
Sign In to add your comment