No stopping Capital price rises
There's no sign of a slow-down in Wellington's property prices with Trade Me Property's latest data showing that asking prices continue to rise solidly.
Monday, September 23rd 2019, 11:15AM
by The Landlord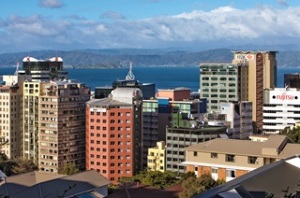 This month's Trade Me Property Price Index has the region's average asking price in August up by 9.1%, or $52,550, to $632,300 over the last 12 months.
Looking at different parts of the region, average asking prices in Wellington (up 10.4% to $756,300), Porirua (up 10% to $706,200), Upper Hutt (up 9.6% to $564,800) and Lower Hutt (up 7.7% to $584,750) all grew strongly.
Head of Trade Me Property Nigel Jeffries says Wellington property prices experienced some rapid growth in the last three years and there are no signs that they'll be slowing any time soon.
"With prices falling in Auckland, all eyes are now on the Wellington property market which is seeing some phenomenal price growth and giving homeowners plenty of reasons to smile."
It's the lack of supply in Wellington which is keeping prices high with the number of properties for sale in the region in August down by 4% on the year prior, he says.
"Wellington is an interesting market with limited supply which puts pressure on prices for both buying and renting. As the region continues to become more popular with buyers and demand increases, prices will keep heading north."
Heading into spring, a flurry of activity in the Wellington market is expected and that is likely to bring some strong double-digit growth and record asking prices, Jeffries adds.
However, the Auckland price story is very different with average asking prices now at their lowest in three years.
Trade Me Property's data shows that Auckland's average asking price has fallen by 2.4% on August 2018, leaving it at $873,500.
Jeffries says this dip in prices and record low interest rates has brought out more buyers and seen demand increase in the region.
"There's strong demand for Auckland properties with listing views up 14% on last year. Sellers, on the other hand, are thinking twice, with the number of properties available for sale falling 10% on August last year."
It appears that the Auckland property market has finally settled after years of double-digit price growth which is good news for prospective buyers, he says.
Meanwhile, the national average asking price was up by 2% on August last year to $643,350 and there's still some strong regional growth going on.
Gisborne (up 29% to $371,400) , Manawatu/Whanganui (up 19.2% to $391,450), Southland (up 17.6% to $322,700) and Otago (up 13.4% to $603,450) all hit new average asking price records in August.
Jeffries says it appears more Kiwis are taking advantage of the record low interest rates with demand for properties nationwide rising 9% year-on-year.
"We reckon we'll see some strong price growth and record average asking prices in the coming months as the property market braces for the busy spring season and more first home buyers and investors eye up the options."
Comments from our readers
No comments yet
Sign In to add your comment