Values pick up the pace
There's a more upbeat feel to the property market and it's obvious in this month's QV data which has values firmly on the rise.
Wednesday, December 4th 2019, 6:33AM
by The Landlord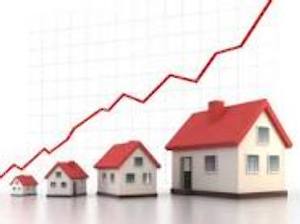 The average national value was up by 3.3% year-on-year to $704,072 in November, according to the latest instalment of QV's House Price Index.
Once again, the data makes it clear that the annual value growth rate is picking up the pace: back in June it was 2.0%.
In a similar vein, the average national value rose by 2.2% over the last three months to November. That's as compared to the 1.4% quarterly rise recorded in October.
New Zealand's biggest market, the Auckland market, also saw some positive, albeit moderate, movement too.
While the region's average value was down by 1.2% year-on-year, it was up by 1.3% over the past three months.
That's an improved growth rate and it left the region's average value at $1,038,477.
QV spokesperson Paul McCorry says much of the past year has seen a slowdown in value growth, but a continued shortage of listings and record low interest rates have combined to provide some uplift to the market.
"All of the main centres are showing value growth over the past three months, including Auckland and Christchurch which have generally struggled throughout most of 2019."
But it is Dunedin which remains the leading light of the big centres. It saw quarterly growth of 8.6% and year-on-year growth of 17.1%, leaving the city's average value at $505,461.
Of the 16 main urban areas that QV monitors, only Whangarei didn't experience positive quarterly growth in November, recording a slight reduction of 0.2% in the three months period.
The highest quarterly growth was experienced in Invercargill where values rose by 9.3%, leaving its average value at $337,284. It also saw 19.3% annual growth.
McCorry says while the Reserve Bank didn't reduce the OCR again in November as many predicted, that hasn't stopped the resurgence in value growth continuing as the market heads into summer.
"The next OCR announcement is not until March next year but the market will be more interested in the Reserve Bank's upcoming announcement on banks' capital requirement rules. That could also have flow on effects to borrowers."
There's a widespread view among economists and commentators that the property market is set to experience a resurgence of sorts – thanks largely to low interest rates and more accessible lending.
A string of recent data has supported this view and today's QV data adds further emphasis to it.
However, most commentators don't believe the market uptick will see a return to the heady boom conditions of skyrocketing prices and frenzied activity that was seen in recent years.
CoreLogic senior property economist Kelvin Davidson says that 2020 will see a busier market than that seen in 2019 – even in Auckland which has been flatlining for some time.
"But we're unlikely to see a massive surge in sales and prices. It's more likely to be a moderate rise. So say there was 75,000 sales nationally this year; next year there might be 77,000 to 78,000.
"And, in terms of prices, nationally prices are up by about 3% this year. But, in 2020, we're likely to price growth of around 5%. So we will see growth, but I don't see the market surging away again."
For Kiwibank chief economist Jarrod Kerr, there's definitely some life returning to the market, with the ongoing housing supply shortage playing a major part in that.
"I'd anticipate 4-5% growth nationally, with 3-4% growth in the Auckland region. Depending on the region, there could continue to be double digit growth as people move away from Auckland."

Comments from our readers
No comments yet
Sign In to add your comment