Prefab changes don't address finance issue
Reforms to the Building Act will make it easier to carry out a prefab build - but it will be large scale projects that benefit rather than smaller-scale investor projects.
Monday, October 14th 2019, 12:11PM
by Miriam Bell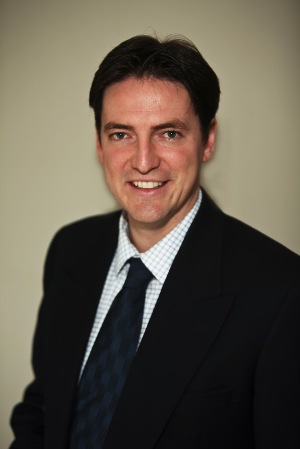 Late last week Building and Construction Minister Jenny Salesa announced a suite of changes to the Building Act which are intended to cut through red tape and allow more dwellings to be built more quickly.
Salesa says that inefficiencies in the Building Act make building slow and expensive and one of the ways the Government is tackling this is by making high-quality, large-scale manufacturing of prefab houses a reality.
"Prefabrication and off-site manufacturing are the future of construction as they help produce high-quality buildings more quickly than traditional building approaches.
"In some countries, nearly 80% of newly built homes are prefabricated offsite, but in New Zealand it's about 10%."
To that end, for manufacturers who prove their systems and processes are compliant, there will be a new streamlined nationwide consenting process for prefab buildings.
The new process will enable the mass factory production of high-quality buildings and slash the likely number of building inspections for factory produced buildings in half.
It will ensure that only the location where a prefab house is installed requires a building consent, removing the possible need for two separate consents.
Salesa says a Bill will be introduced into Parliament early next year to ensure this process is in place as soon as possible.
Minimum requirements for information about building products and clarification of the roles and responsibilities for manufacturers, suppliers and builders will also be introduced.
This is to help Councils better assess compliance with the Building Code and to ensure that, if something goes wrong, the right person is held accountable.
Salesa says the changes are part of a wider package of reform that aims to accelerate building including reform of the Resource Management Act.
Further announcements, which will includes ones addressing issues of risk, insurance liability, are expected in 2020, she says.
"There is plenty of work still to be done to improve our building and construction sector after a decade of neglect but these changes are a step forward in ensuring we have a high quality and highly efficient building regulatory system."
The prefab sector has welcomed the announcement, with PrefabNZ CEO Scott Fisher saying it addresses many of the issues the sector has identified and will remove some of the friction that exists with consents.
Currently, a part of a house or a whole house built in Christchurch and delivered elsewhere in the country may not always be accepted or delayed by another council, he says.
"But going forward only one consent will be required for the installation of the home. A second consent won't be required for the design or factory work, as the design and factory work will have their own approved quality assurance checks.
"This will save time and money by reducing the double ups for local authorities and for manufacturers – although it must be stressed that the speeding up of the consenting process must not diminish the quality of the building."
However, prominent Auckland investor David Whitburn says that the changes will benefit larger scale development projects more than they will smaller scale investor projects.
That's because the failure of KiwiBuild to deliver to date means the Government is focused on supporting big development projects in more affordable areas and the changes are aimed at such large-scale endeavours.
For smaller investors interested in going down the prefab path, the big problem remains finance, Whitburn says.
"There's increasing interest in prefabs among investors. That's change in itself because interest used to be limited. Prefabs are perceived as, potentially, a more cost-effective way of building.
"But many investors remain worried about getting finance as most banks are resistant to lending on them as they are not a fixture on the land during the manufacturing process so there are perceived security issues."
The recently announced changes don't address this issue, Whitburn says. "The Government is making moves in the right direction, but there's lots more to do in this area."

*Further details about the first phase of changes to the Building Act are here.
Comments from our readers
No comments yet
Sign In to add your comment