Allow KiwiSaver withdrawals for investment properties
KiwiSaver rules should be relaxed so that first home withdrawals can include investment properties, the Interim Retirement Commissioner is proposing.
Tuesday, October 15th 2019, 5:50AM
by Miriam Bell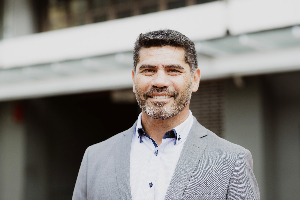 That's because doing so could help to reverse New Zealand's declining rate of home ownership.
Interim Retirement Commissioner Peter Cordtz says the cost of declining home ownership is a problem that affects everyone and a circuit breaker is needed.
"If we can get more people on the property ladder earlier, there may be less liability to taxpayers later."
As part of his office's three-yearly Review of Retirement Income Policies, Cordtz has released a number of proposals on how to achieve this.
One idea is to loosen the KiwiSaver rules around first home withdrawals to include investment properties, rather than just owner-occupied properties.
Currently, KiwiSavers who withdraw money for a deposit have to live in the property they buy.
But high house prices in cities like Auckland, Wellington and Tauranga mean it is difficult for members who work in those cities to purchase a home there to live in.
Cordtz says that if they could buy a property in a more affordable part of the country, they could use it as an investment to progress on the property ladder or simply to retire to one day.
"We see this as an idea that could help a lot of New Zealanders get on the property ladder and create a long-term investment to aid retirement."
Some people might there is already too much in retirement savings being withdrawn for property, without making it easier to do so, Cordtz adds.
"But since the prospect of a capital gains tax was scrapped, property is still one of the best long-term investments people can make to help fund their retirement, as well as giving security of tenure."
The proposal was greeted with enthusiasm by investor advocates – although one sounded a note of caution.
Property investor Nick Gentle, who runs IFindProperty, says that, generally, the proposal is a good idea as it would enable people who live in less affordable areas to buy a property that they don't have to live in.
"It is a positive thing to encourage property investment and to give people free control of what they spend their money on.
"It could cause some problems though. There could be a big uptake from people from big cities who then flood smaller regional markets, compete with first home buyers and push up prices."
In his view, for the proposal to go smoothly it would need to come in tandem with measures that would help to boost supply to balance out any increase in demand.
"It could be confined to buying new builds, for example, as that would help to add to supply rather than making inroad into existing housing stock."
However, NZ Property Investors Federation executive officer Andrew King doesn't think the proposal would lead to a market-distorting increase in demand or a big increase in prices.
He says it is hard to judge how people would react, but most people invest in areas that they live in because they know the area, feel comfortable with it and can manage their property if they want to.
"The proposal might lead to a bit more investor activity in some markets but I think that would be good because the country needs more rental stock. Also, the market is definitely turning so it would offer it some support."
Most people who invest in property do so with an eye on their retirement and this proposal would help more people to do that, King says.
"I see what the Retirement Commissioner is getting at and I think it's a good idea. It would help with long-term planning and goals, so it's future-proofing."
Submissions on the Review of Retirement Income Policies are open until October 31 and can be made through the Commission for Financial Capability's website.
The Retirement Commissioner's report and recommendations will be tabled in Parliament in December.
Comments from our readers
No comments yet
Sign In to add your comment