Demand challenges for commercial sector
Vacancy rates in the commercial property sector are set to increase as changing economic conditions dampen demand.
Thursday, October 31st 2019, 12:11AM
by The Landlord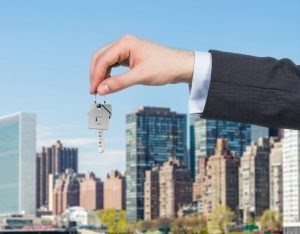 That's according to Westpac senior economist Satish Ranchhod in the bank's new report on New Zealand's commercial property sector.
Ranchhod says the sector has enjoyed a solid run in recent years as an extended period of economic growth and rapid population increases have fuelled occupier demand for commercial space.
"The related rise in rents and very low interest rates have made commercial property an attractive investment, boosting property sales and supporting firm levels of non-residential building activity.
"These positive trends in the commercial property sector have continued through 2019. However, the underlying economic conditions that have supported demand have been changing."
GDP growth has slowed from rates of over 3% through 2018 to 2.4% in the year to June 2019, while population growth has cooled from rates of around 2% in 2016 to 1.6% now.
Additionally, the global economic backdrop has become increasingly rocky.
This has all led to a well-recorded fall in business confidence and a scaling back of many businesses' plans for expansion.
Ranchhod says they expect that these conditions will dampen occupier demand for new space over the coming year and will result in some increase in vacancy rates from current low levels.
Those conditions are also likely to constrain increases in rents and the softening in economic conditions will also raise some flags for investors, he says.
"Nevertheless, we still expect that investor demand will remain strong over the next few years, supported by favourable conditions in the commercial property sector.
"Looking at economic conditions, while the coming year is likely to see some softening in occupier demand for commercial space, that follows a marked tightening in vacancy rates over recent years."
Also, while GDP growth has cooled, the extent of the slowdown is expected to be moderate and, critically, interest rates are likely to remain low for an extended period.
Over time, that's likely to boost demand and GDP growth, Ranchhod says. "It also means that the yields on commercial property continue to look attractive relative to other forms of investments."
It's worth noting that gross yields in Auckland are currently averaging around 5.4% to 5.9% per annum, while in Wellington and Christchurch yields are averaging around 6.7% to 7.1%.
In contrast, gross rental yields on residential property are currently around 2.7% in Auckland and around 3.5% in other parts of the country.
Ranchhod says that, overall, Westpac's outlook for investor demand and commercial property prices over the coming few years is positive.
But there's a key risk in terms of occupier and investor demand and that is the extent of the downturn in economic activity.
"The downside risks for GDP growth in New Zealand have increased, especially given the softening in the global economy and a deeper downturn in growth could significantly dampen demand from occupiers.
"It could also prompt increased nervousness among investors, prompting a tilt towards 'safe haven' investments like bank deposits, even in the face of further interest rate reductions."
Comments from our readers
No comments yet
Sign In to add your comment