Commercial disrupter proves popular
New commercial property disrupter, Jasper, has hit the ground running with their first investment offering achieving full subscription in just 36 hours.
Thursday, November 28th 2019, 10:39AM 2 Comments
by The Landlord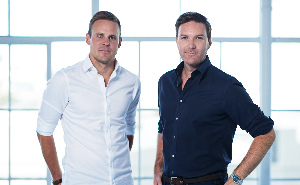 The Auckland-based proptech start-up, which launched in June this year, aims to increase access to high quality commercial real estate opportunities by allowing investors to purchase fractional ownership in assets.
To do this, it uses a fully digitised onboarding, accreditation and subscription process and offers lower minimums, lower fees, improved liquidity and a streamlined experience compared to analogue incumbents.
It's first public offering – an industrial property in South Auckland – is forecasted to provide an average of 7% per annum cash return over the target five-year hold period.
This proved attractive to many with over 35 wholesale investors buying up $1.85 NZD in equity to achieve complete subscription of the offering.
Investments ranged from the current minimum of $25,000 up to several investments north of $100,000.
Jasper co-founder Mark Hurley says this marks a major shift in the way investors access high-quality commercial real estate, which has traditionally been a difficult to access asset class.
"With the complete subscription of our first offering taking place in less than two days, we've demonstrated that investors of all types have a keen appetite for new and better ways to invest."
The business is initially targeting qualifying wholesale investors but intends to apply for a licence from the Financial Markets Authority which will allow it to open offers to all investors in the future.
As more offers become available through the platform, investors will be able to build their portfolio and buy shares in a selection of properties chosen by Jasper's experienced leadership team.
Dividends will be transferred directly to the investor's bank account and transparent reporting of performance and fees will be provided.
Jasper's secondary market is still in the development phase, but is expected to be available in the latter half of 2020, subject to approval by the Financial Markets Authority.
This market will allow investors to sell their property shares to other investors, improving the liquidity of direct property ownership.
Following the success of its first offering, Jasper's second property is expected to be available on the platform in early 2020 with minimum investments expected to start at $5,000.
Hurley says this is just the first step in the journey as they use technology to democratise access to high-quality investment opportunities, so their investors can grow their wealth over time.
Read more:
NZ proptech start-up scores major investor
Transforming commercial investment
Comments from our readers
Sign In to add your comment