Record prices round NZ
It looks like the sleeping giant of New Zealand's housing market could be stirring, with new REINZ data showing that both sales and prices in Auckland are up.
Thursday, November 14th 2019, 10:41AM
by Miriam Bell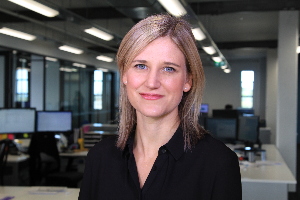 Auckland's median house price crept up by 0.8% year-on-year and 2.4% on September to hit $868,000 in October, according to REINZ's latest data.
This was the region's highest median house price in 19 months.
Within the region, several districts saw year-on-year median price increases, with Franklin District leading the way.
It was up by 8.8% to $695,000, with Auckland City, Papakura and Rodney Districts seeing increases too.
The region's sales were down slightly (by 0.1%) year-on-year to 2,025 in October, as compared to 2,028 in October 2018.
But sales volumes rallied significantly from September this year. They were up by 8.5% from 1,866.
REINZ chief executive Bindi Norwell says the areas that are more affordable saw big increases in the number of properties sold.
"Papakura District saw a 41.9% increase annually and Franklin and Rodney Districts had increases of 25.6% and 13.8% respectively.
"Whereas more expensive areas such as Auckland City and North Shore City saw falls of -9.2% and -3.0% respectively."
Meanwhile, the national median house price increased by 8.2% in October to a new record high of $607,500. That's was up from $561,500 in October 2018 and it's the first time the median house price for the country has crept over the $600,000 mark.
Six regions turned in record median prices year-on-year.
They were Northland (up 9.4% to $525,000), Waikato (up 9.6% increase to $570,000), Bay of Plenty (up 7.8% increase to $620,000), Hawke's Bay (up 16.3% to $535,000), Manawatu/Wanganui (up 20.9% increase to $407,500) and Otago (up 15.8% increase to $550,000).
Additionally, a record equal median high was recorded in Canterbury of $465,000, the same price as in October 2018.
Norwell says October was a strong month price wise, with the highest number of regional record prices seen for the country in 23 months.
However, sales volumes around the country were down year-on-year in October. They decreased by 4.0% to 6,801 from 7,083 at the same time last year.
Sales results were a mixed bag around the regions, but Bay of Plenty, Tasman and Nelson all saw solid increases in their annual sales volumes during October.
Given the foreign buyer ban came into effect this time last year, it's not surprising that the number of properties sold overall was down when compared to last year, Norwell says.
"When you add this to the fact that there are around 7,800 fewer listings for the first 10 months of 2019 when compared to the same time last year, it's no wonder sales volumes are down.
"Importantly though, what we did see was the lift in the number of properties sold when compared to September. Sales volumes were up 12.1% across the country month-on-month, a pattern we expect to see at this time of the year."
The REINZ data also shows that the median number of days to sell a property nationally was down by one day from 35 to 34 as compared to October last year.
And the total number of properties available for sale nationally also decreased by 13.1% in October 2019 to 22,313, as compared to 25,673 this time last year. All 15 regions saw an annual decrease in total inventory levels.
For Kiwibank senior economist Jeremy Crouchman, the data suggests interest is returning to the housing market generally – but activity in the regions is most noteworthy.
Regions look to have got a second wind in October with some notable lifts in house price appreciation, he says.
"The move in house price appreciation reverses a general slowing trend in regional price rises as the regions catch up to Auckland."
While demand looks to be on the rise, sales and price growth aren't even close to levels suggestive of a red-hot market in most of the country, he says.
"Nevertheless, activity in housing markets around the country is expected to gather pace heading into the new year."
That's because interest rates remain near historical lows, supply and demand imbalances are still present and population growth remains well above average.
"We also expect the Reserve Bank to loosen LVR restrictions later this month in conjunction with the Financial Stability Report."
Comments from our readers
No comments yet
Sign In to add your comment