Finance clause change to hit home buyers: REINZ
Home buyers will no longer be able to use a finance clause to pull out of a property purchase without proof, REINZ has warned.
Monday, December 2nd 2019, 12:33PM
by The Landlord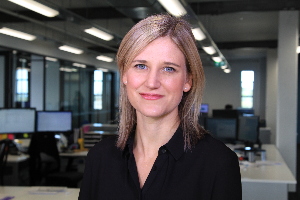 The warning comes after the recent launch of the tenth edition of the REINZ/ADLS Agreement for Sale and Purchase. Major changes will affect the way buyers can use finance clauses.
Traditionally, if a finance condition is inserted into a sale and purchase agreement and the buyer struggles to obtain finance, their word is usually enough to pull the plug.
Yet under the new changes to the finance condition, buyers will need to show proof if they can't raise finance, REINZ says.
Buyers may need to show a letter or correspondence from their bank, confirming finance has been declined.
According to Bindi Norwell, chief executive of REINZ, this means borrowers could be forced to complete a purchase even without finance, posing a danger to any buyer entering into a sale and purchase agreement.
Norwell said: "This is a significant change to the sale and purchase agreement and it's imperative that consumers understand the implications as if they can't provide evidence they can't raise the finance, they could be forced to proceed with the purchase or face other legal action by the vendor."
Norwell called on customers to seek legal advice before they enter into a sale and purchase agreement, and receive confirmation from their lender.
"It's also essential that anyone looking to purchase a property takes legal advice and talks to their financial provider so that they understand exactly what they're signing or else the implications are pretty significant."
REINZ says a host of other changes were also made as part of the tenth REINZ/ADLS Agreement. These include optional toxicology report conditions included on the front page, revised GST clauses, and a clarification on when deposits may be released.
Norwell says the changes are the biggest for several years, and buyers must take note.
"The last time changes of this scale were made to the sale and purchase agreement was seven years ago so it's really important that anyone looking to buy a house understands the elements of these changes that impact consumers directly,"
Comments from our readers
No comments yet
Sign In to add your comment