Buyer sentiment at seven year high
Housing market expectations have improved significantly in ASB's latest Housing Confidence Survey – and record low interest rates are playing a major part in that.
Monday, December 9th 2019, 10:44AM
by The Landlord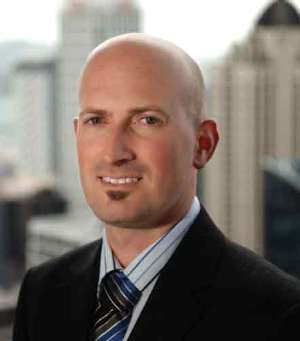 Buyer sentiment is at a seven-year high in the bank's quarterly survey, which covers the three months to October, with a net 13% saying it is a good time to buy a house.
That's a significant improvement from the last quarter when a net 9% thought it was a good time to buy.
But the other two key confidence measures – house price and interest rate expectations – were also up noticeably for the second quarter in a row.
A net 27% believe that house prices will increase, as compared to 19% last quarter.
There are some regional differences at play though, with Aucklanders much less optimistic about house price growth (just 2% expect price rises) than those in other parts of the country.
Conversely, 17% of Aucklanders now think it is a good time to buy, which is a big turnaround from the net 0% who thought so at the start of the year.
ASB chief economist Nick Tuffley says these sentiments are consistent with their own reading of the New Zealand housing market tea leaves.
Housing turnover is finally showing some signs of life after a long period of stagnation, he says.
"However, the survey result is bang on the long-run average, highlighting a point we've been making in our housing commentaries.
While housing indicators have rebounded strongly over the past three months, this should only really be characterised as a return to normality."
It is still a long way from "boom" territory, Tuffley says.
"On a positive note, house prices have already lifted almost 4% from the April lows, and near-term indicators point to further gains ahead.
"We remain comfortable with our forecast for nation-wide house price inflation to rise to 5-6% by mid-2020."
But people are not just talking more positively about the market, they appear to be acting on their perceptions.
Tuffley says that over the past three months, auction clearance rates have lifted, housing activity has picked up and houses are starting to sell faster.
Further, nationwide median of days to sell a house has come down from 41 in June to 37, which is around the long-run average.
When it comes to interest rate expectations, they have fallen dramatically, with a net negative 31% expecting them to increase.
These results suggest the Reserve Bank's "lower for longer" message is well entrenched in the nation's psyche.
But Tuffley says that, despite the Reserve Bank's easing bias, expectations of even lower interest rates may be dashed.
Historically, New Zealand house prices cycles have been relatively sensitive to interest rates so they expect recent sharp falls in mortgage rates to deliver a mini up-cycle in prices over the next year or so.
Yet, even though mortgage rates are the lowest they've ever been, there are some good reasons not to expect a return of the prices surges that used to be seen whenever mortgage rates dropped, Tuffley says.
One reason is that housing policies targeting investor demand have acted as handbrakes on those parts of the market that previously featured a large investor component, like Auckland and Queenstown.
Another is that broader economic activity and population growth have slowed a little, and population growth is expected to slow further in coming years.
"Finally, there are signs housing supply is ramping up in some areas. From late 2020, we expect the housing upswing to top out as additional supply gradually reduces the national housing shortage."
Comments from our readers
No comments yet
Sign In to add your comment