New infrastructure funding tool announced
Funding for infrastructure in new developments has long been a bottleneck in the drive to boosting housing supply so the Government is introducing a new tool to address the problem.
Monday, December 16th 2019, 11:47AM 1 Comment
by Miriam Bell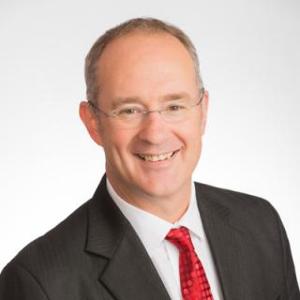 Urban Development Minister Phil Twyford has announced new legislation which will enable an alternative funding and finance tool for councils around the country.
Developed in partnership with industry and high-growth councils, the tool will allow councils to access private debt finance to get infrastructure built sooner than would otherwise be the case.
It will also help make the cost of new infrastructure more transparent, while spreading that cost so it falls primarily on the homeowners who benefit, including over time and across generations.
Twyford says this will accelerate the provision of housing without putting pressure on council balance sheets.
"Particularly in the high-growth areas of Auckland, Hamilton, Tauranga and Queenstown efforts to develop land for housing are stymied by a lack of supporting infrastructure.
"Developers have been crying out for such a tool."
Council access to financing is the main bottleneck to getting that infrastructure– typically water, roading and community amenities - built.
Twyford says traditional approaches to infrastructure funding and financing are not working.
"Constraints on council debt levels means viable infrastructure projects are postponed for years, despite the pressing need for more housing in these high-growth areas.
"We know of projects that, with the application of this tool, could happen 10 years earlier than currently projected in council long-term plans."
Water and transport projects, including roads, cycleways and public transport infrastructure, could be funded using the tool, along with community amenities like parks and environmental resilience infrastructure like flood protection.
Once built, the assets would transfer to the relevant public body, usually a council.
"This tool will complement rather than replace existing normal council planning and decision-making processes," Twyford says. "But it will also create greater transparency about who benefits, and so who should pay for new infrastructure."
A key part of the tool will be the ability to ring-fence infrastructure projects from the relevant council's balance sheet, ensuring that there is no financial or moral recourse to the council if the project fails.
The tool will include the use of Special Purpose Vehicles (SPVs) to raise funds; levies on those who are expected to benefit from the infrastructure project; and a Government support package to cover tail risks that can't be managed by the SPV or local authority.
A working example of the tool can be seen in the Milldale development, north of Auckland, which used a Crown Infrastructure Partners SPV to fund its infrastructure in 2018.
Landowner "infrastructure payments" are being used to repay the borrowing and the infrastructure will eventually support the development 9,000 new properties.
The legislation enabling the new tool was introduced into Parliament late last week and the National Party has agreed to support the Bill's first reading. It is expected that the legislation will be passed by mid-2020.
Twyford says councils will need time to work through the usual issues involved with getting large and complex projects underway, but the first project funded through the new tool could start in late 2021.
"In the meantime, our Government is developing a pipeline of possible projects to use this tool and is exploring other ways to give councils greater flexibility in funding and financing infrastructure."
Mayors from high growth councils, like Hamilton and Queenstown, have welcomed the new funding approach as an option which will enable more housing faster.
The New Zealand Initiative executive director Oliver Hartwich says the new infrastructure financing models will be far more important in enabling urban growth than other recent infrastructure announcements.
"It is something we have advocated for years, and something we discussed with Minister Twyford when he was still in opposition. We look forward to submitting on the Bill in due course to help ensure that it does as much good as possible."
*Treasury has more information on the new tool here.
Read more:
Infrastructure "tax" for buyers in new development
Comments from our readers
Sign In to add your comment