Record prices see upturn gathering pace
New Zealand's housing market resurgence continues to gain momentum with the latest REINZ data showing record prices around the country.
Friday, December 13th 2019, 10:20AM
by Miriam Bell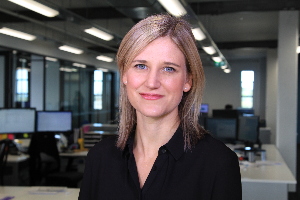 The country's median house price rose by 8.6% year-on-year to a new record high of $630,000 in November, according to REINZ.
At the same time, 10 regions hit record median prices in November and six of those regions saw double-digit year-on-year price growth.
Those regions were Waikato (up 11.3% to $590,000), Hawkes Bay (up 14.0% to $535,800), Wellington (up 12.1% to $695,000), Nelson (up 16.6% to $610,000), Otago (up 14.4% to $540,000) and Southland (up 16.4% to $320,000).
Even Auckland saw its median price increase year-on-year. It was up by 2.9% to $885,000 in November.
REINZ chief executive Bindi Norwell says that November was a very strong month price wise, with the highest number of regional records seen in a single month since March 2005.
Significantly, the Auckland market has seen prices increase for three months in a row which suggests the country's biggest real estate market has entered a new normal, she says.
"One where the increasing levels of confidence in the property market coupled with low interest rates and a lack of choice of new listings means that people are prepared to pay more for properties than they were a few months ago."
It's worth noting though that median prices were mixed across the wider Auckland Region. For example, Auckland City saw an 8.4% year-on-year increase to a record of $1,030,000, but North Shore City saw a 6.2% annual decrease to $985,000.
While prices performed strongly, sales numbers were down around much of the country. Nationally, sales were down by 1.9% year-on-year to 7,405 in November, and Taranaki, Gisborne and Wellington all saw big falls in sales.
However, some regions did see an increase in sales – and Auckland was among them.
The Super City saw its sales up by 8.7% year-on-year to 2,335. That's the highest number of sales in 18 months and the highest number in the month of November since November 2015.
Norwell says the ongoing lack of listings nationwide has led to rising median prices.
"So we're now starting to see the gap widening between vendor expectations and what purchasers are willing to pay for a property in some parts of the country.
"With more than 9,000 fewer listings than 2018 and more than 13,000 fewer listings than in 2017, we can expect to see this pattern of lower sales volumes continue for the immediate future, unless we start to see more properties for sale across most of the country."
Meanwhile, the median number of days to sell a property nationally as down by two days (to 33) as compared to November last year.
And the use of auctions in sales nationwide was up year-on-year; 17.1% of sales in November (1,263) were auctions which is the highest percentage in 24 months.
Kiwibank senior economist Jeremy Crouchman says the data indicates that interest in the housing market continues to build.
While sales activity didn't reflect the lift in demand seen in other measures, that's perhaps because of a lack of listed property, he says.
"The Reserve Bank's move to cut the OCR by 75 bias points this year, leading to record low mortgage rates, looks to have stoked demand.
"Momentum has certainly shifted in the housing market and it is likely to continue to heat up as we move into 2020."
The fact that New Zealand continues to face housing supply and demand imbalances, exacerbated by population growth remaining well above average, remains a key factor in this, Crouchman adds.
Comments from our readers
No comments yet
Sign In to add your comment