Strong market upturn picked for 2020
Expect price growth to hit 7% by April 2020 as the housing market continues its emphatic upturn, Westpac's chief economist says.
Wednesday, December 18th 2019, 10:28AM
by Miriam Bell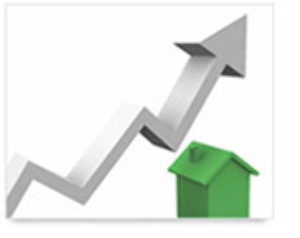 The bank's latest Home Truths report is out and it states there's now no doubt the housing market has turned, with price inflation already at 5.6% and a lift in sales.
According to the most recent REINZ House Price Index (HPI), over the four months from July to November New Zealand house prices rose 4.8%, compared to 1.6% over the entire preceding year.
The REINZ data also shows that the average number of days to sell a house has fallen sharply, as has the stock of properties available for sale.
Additionally, Westpac estimates the seasonally adjusted number of house sales is 15% higher than the low point of March 2019.
Westpac chief economist Dominick Stephens says that, since May, they have been predicting price growth would reach 7% over 2020, but now it looks as though it will reach 7% by April 2020.
"That's at the latest – there is a chance that it could touch 7% even earlier than that."
The biggest change in market momentum has been felt in Auckland and Canterbury, but the bank does not expect either region to start outperforming the rest of New Zealand.
Stephens says that the upturn is assured and they expect the market will be hottest early next year and will start to cool after that.
"One driver of the current upturn has been a sharp drop in mortgage rates. But some fixed mortgage rates are already starting to creep higher again, and we forecast further increases over 2020.
"If that proves correct, the pace of house price increase may well cool by 2021."
Westpac has been predicting a noticeable upturn in house price growth for much of 2019 but, until recently, it was alone in the extent to which it was.
However, ASB has recently changed its tune – in its latest Home Economics report, it states the housing market upturn is gathering stream and the Auckland market has awakened.
ASB senior economist Mike Jones says they had expected price growth of 5-6% next year, but they now expect to see 6.5% nationally.
"We shaded up the speed of the near-term lift in house prices (particularly in Auckland) and, with housing fundamentals still solid, also extended slightly the expected duration of the cycle."
That has left them expecting year-on-year price growth of 7.6% in Wellington, 5.5% in Auckland, 3.8% in Christchurch and 7.7% in other regions in 2020.
Jones says that, despite this, the key tenets of their broader housing view remain unchanged.
"We still don't think we're headed into 'boom' territory, thanks to the restraining effects of various housing policies and the supply response underway.
"The house price inflation cycle is expected to top out in the high single digits late next year on the back of rising supply and a slow grind higher in mortgage rates."
He too doubts mortgage rates will continue to fall from here, even if the Reserve Bank delivers one more cut next year, as is their view.
"Our forecasts have mortgage rates (slowly) trending higher in 2020. This supports our view that the housing market upturn will start to run out of steam towards the end of next year."
Comments from our readers
No comments yet
Sign In to add your comment