Highest sales in December for three years
New Zealand's property market ended the decade on a high with new REINZ data putting sales at their highest volume in years and median prices up around the country.
Thursday, January 16th 2020, 11:04AM
by Miriam Bell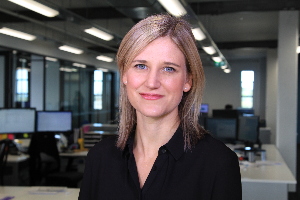 The number of properties sold nationwide increased by 12.3% to 6,285 in December 2019, as compared the 5,596 sold in December 2018.
That's the highest volume for a December in three years – and the rise was driven by Auckland, which saw sales up by 31.7% year-on-year to 1,860 in December 2019.
REINZ chief executive Bindi Norwell says the national increase equates to an additional 22 houses sold each day around the country in December, which is not an insignificant number.
Looking around the country, 12 out of 16 regions saw annual increases in the number of properties sold, she says.
There were particularly strong increases in not just Auckland, but the Bay of Plenty (up by 21.5%), Southland (up by 18.3%), Northland (up by 17.3%) and Canterbury (up by 16.1%).
"Sales in Auckland were the highest for the month of December in four years, with particularly strong uplifts in sales volumes in Papakura District, North Shore City and Waitakere City", Norwell says.
"With insufficient properties on the market [nationwide'] to satisfy buyer demand, it suggests that buyers are being more definitive when it comes to purchasing as they are aware of the need to move quickly on properties and areas with high demand.
"This is backed up by the decrease in the median number of days to sell which is at its lowest point for three years."
Median house prices also increased in most markets around the country, with the West Coast the only region not to a see a rise in prices in December.
The national median price was by 12.3% in December to $629,000 from $560,000 in December 2018 and five regions saw new record median prices.
Those regions were Northland (up 12.3% year-on-year to $539,000), Manawatu/Wanganui (up 27.8% to $402,500), Taranaki (8p 14.1% to $430,000), Tasman (up 12.5% to $655,000) and Southland (up 32.0% to $330,000).
In Auckland, median house prices increased by 3.5% to $890,000 – up from $860,000 at the same time last year - and was the highest price for the region in 33 months.
Wellington was also a standout region, with four areas seeing new record median prices.
They were Kapiti Coast District (at $675,000), Masterton District (at $477,000), Porirua City (at $775,800) and South Wairarapa District (at $625,000).
Norwell says the price increases reflect the continued uplift in prices that's been seen for several months as demand for properties in many regions outstrips supply and adds to the premium people will pay.
While an ongoing shortage of supply is a key driver of the market's rebound, so too are record low mortgage rates.
ASB senior economist Mike Jones says they have long been expecting a mortgage rate-driven lift in house price inflation, but the pace of the upturn is running a little ahead of their expectations and certainly ahead of the Reserve Bank's more circumspect view.
Additionally, there looks to be a supply squeeze in play with listings at all-time lows, he says.
"The worsening supply/demand imbalance is resulting in available houses selling faster, and prices being squeezed and house prices are now rising at a slightly faster pace than the usual relationship with house sales would imply.
"We suspect this dynamic will continue given that the pace of house sales is now clearly being held back by rock-bottom inventory, but the macroeconomic support for housing demand (low mortgage rates, rising wage growth, strong population growth) remains very much in place."
ASB expects the market upswing will continue to build momentum through 2020 before tailing off towards the end of the year.
But Jones says this adds to the risk that the Reserve Bank won't have to cut interest rates again.
Comments from our readers
No comments yet
Sign In to add your comment