The new face of the NZPIF
There's been a changing of the guard fronting the NZ Property Investors Federation (NZPIF), with the current president taking over as executive officer from Andrew King.
Thursday, February 20th 2020, 10:30AM
by Miriam Bell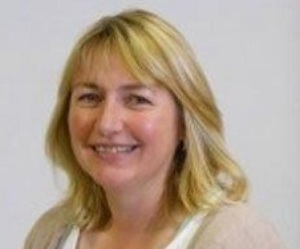 It was announced this week that the current NZPIF president, Sharon Cullwick, has been appointed to be the NZPIF's new executive officer.
She will replace Andrew King, who is stepping down after 23 years of service to the property investment industry. He spent six years as the NZPIF's executive officer.
Cullwick has been a property investor since 1998, owns property throughout the North Island and has been involved in Property Investors' Associations around the country for many years.
As well as being the current president of the Hawkes Bay Property Investors' Association, she has been the NZPIF president since April 2018.
She'll be hitting the deck running in her new role – thanks to the Bill containing the government's tenancy law reform proposals being introduced to government this week.
Cullwick says that the tenancy law reform proposals will be her first area of focus as executive officer.
"We need to get all landlords, and others, behind us and our battle against the planned reforms. It's hugely important as they will have a major impact on people, and not just landlords.
"We'll be preparing submissions, trying to educate the wider public, and working with other groups like REINZ to try and help people understand the issues."
They know the government wants to try and get the legislation through before the election and the Minister, Kris Faafoi, has made it clear he is not receptive to suggested changes, she says.
But they are hopeful that the Select Committee might be more receptive so they are encouraging as many landlords as possible to make submissions on the proposed reforms.
Cullwick says her second priority will be getting more benefits for NZPIF members and growing membership.
She also pays tribute to her predecessor. "Andrew has done a magnificent job – in a challenging role - over the years and has done a vast amount for the good of landlords around New Zealand."
Meanwhile, King says it has been wonderful being so heavily involved in such a crucial industry over the last 23 years.
"When you think of the funding that the financial services and other industries have, I think we punch above our weight. I'm proud to have been part of developing the NZPIF into being an industry organisation rather than a landlord organisation."
It is always necessary to consider the needs of tenants as well as landlords when developing or reacting to new policy, he says. "In the long term, this is far more productive than a combative, myopic and one-sided view."
King adds that he is disappointed in not achieving what he wanted to. "But I've done my best and I'm glad that Sharon will have more time to continue making the NZPIF and Associations even better."
The appointment takes effect immediately but there will be a transition period when Cullwick and King will work together on media and on the campaign to challenge the proposed tenancy law reforms.
Peter Lewis, who is currently the NZPIF's vice president, will be acting NZPIF president until an election is held in April this year.
Read more:
First woman president for NZPIF
Comments from our readers
No comments yet
Sign In to add your comment