Drop the quarter-acre dream to address supply shortage
There's been no change to the shortage of houses for sale nationwide and that's keeping asking prices high in markets around New Zealand, the latest Realestate.co.nz data shows.
Monday, March 2nd 2020, 10:17AM 1 Comment
by The Landlord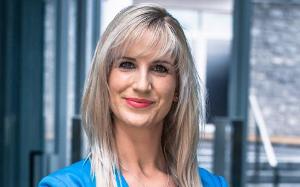 The real estate website's February data had 22.3% less houses available for sale last month, as compared to February 2019.
In Auckland, there were 22.5% fewer homes available as compared to the same time last year and this decrease was mirrored in other regions.
Marlborough reached an all-time low since records began 13 years ago with 35.9% fewer homes available when compared to February 2019.
In Taranaki and Wairarapa, total stock was down by 42.6% and 36.3% respectively - the biggest year on year decreases seen in any region during February.
At the same time, the national average asking price rose by 4.0% year-on-year to $702,510 in February.
Asking prices were also up to all-time highs in five regions. They were Northland, Hawke's Bay, Canterbury, Wairarapa and Manawatu/Whanganui.
Realestate.co.nz spokesperson Vanessa Taylor says that healthy asking prices nationwide, along with the all-time highs in five regions, are likely being driven by the serious shortage of housing stock
This might be good news for sellers, but it presents real challenges for a growing country like New Zealand, she says.
"High-quality, high-density housing is a global solution that could have great success here, but we first need to change the psyche of Kiwis – many of whom are hanging on to the quarter-acre dream.
"People want affordability and homes that support their lifestyles. I think we will see a shift in the sorts of homes being built and in how developers start to present the 'back garden' that Kiwis love so much."
Changing our housing ideals might also help us to increase the efficiency of our housing model, she says.
"We have a lot of builders that build three or four homes per year. If we start to look at how the building market can better supply modern New Zealanders, I think we will find new opportunities to scale up."
However, in the meantime, there is hope for buyers in some parts of New Zealand, Taylor adds.
While new listings were flat nationally, 12 of the 19 regions saw an increase in new listings coming onto the market in February, as compared to February 2019.
"So although there is still a very real shortage of homes for sale around the country, it is encouraging to see pockets of New Zealand getting active in 2020."
The most significant increases were seen in Gisborne, the West Coast and the Hawke's Bay who saw increases of 22.9%, 22.5% and 15.2% respectively, as compared to February 2019.
Comments from our readers
Sign In to add your comment