Put RTA reform proposals on ice
Now is not the time for the Government to push through its proposed tenancy law reforms, property market players say.
Monday, March 23rd 2020, 12:10PM
by Miriam Bell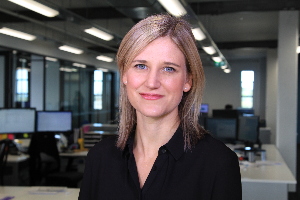 REINZ has today called for the proposed changes to the Residential Tenancies Amendment Bill to be put on hold while the country deals with the effects of COVID-19.
The call comes after the Reserve Bank announced last week that it is slowing down its regulatory initiatives for an initial period of six months.
Likewise, the Financial Markets Authority has said it will be providing regulatory relief to market participants to give them an additional two months to provide their audited financial statements.
REINZ chief executive Bindi Norwell says that thousands of people around the country are having extremely difficult conversations with their employers as to whether they still have a job or not.
While there is a financial support package available to businesses, the reality is that this is going to impact people's ability to pay their rent, she says.
"It is likely to lead to more difficult conversations with property managers and landlords. In some cases, this will lead to landlords having difficult conversations with their bank around mortgage repayments."
While the country works through what its "new normal" looks like, REINZ is calling on the Government to take this into consideration and put the proposed tenancy law reforms on hold, Norwell says.
"Over the past few years, landlords and property managers have had to deal with extensive changes in legislation from asbestos, to a ban on letting fees through to insulation.
"In fact, there have been more regulatory changes for the property industry in the last few years than there were in the previous five years."
Norwell says that this is why there should be more of a "keep calm" approach while everyone adjusts to the effects of COVID-19 – particularly as there has been so much opposition to some of the proposals (ie: the 90-day notice rule).
Tenancies War spokesman Mike Butler agrees. He says the Government should not push through its "radical changes" to tenancy law under the cover of the Covid-19 scare.
"Not only do the measures penalise New Zealand's 290,000 private landlords, many of whom might consequently sell, but they will immediately make it tougher for around one million renters."
That's because fewer private rental properties will increase demand and raise rents further and it will be harder for tenants with a tarnished credit or rental history to get a private rental property.
The Government should put the legislation on hold but, in the meantime, it is critical for landlords to speak out, Butler says.
Meanwhile, the New Zealand Property Investors Federation's petition calling for the RTA to remain unchanged is still up and running. NZPIF executive officer Sharon Cullwick is urging anybody concerned about the proposed reforms to sign the petition here.
Submissions on the Bill close at midnight this Wednesday 25 March and the NZPIF, REINZ, property investor associations around New Zealand and the Tenancies War group are all encouraging as many people/organisations as possible to make a submission.
It is possible to make a submission on the Bill here. And the full content of the Bill can be read here.
Read more:
Battle against RTA reforms continues
Comments from our readers
No comments yet
Sign In to add your comment