Emergency rules boost tenant protections
Landlords can't raise rents or evict tenants, expect in specific situations, during the Covid-19 lockdown – but tenants do have obligations too.
Wednesday, March 25th 2020, 8:10PM 2 Comments
by Miriam Bell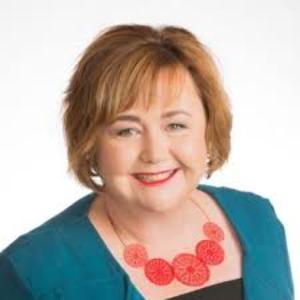 New emergency measures, which will change the rules in the Residential Tenancies Act (RTA), were announced by the Government today and come into effect from Thursday March 26.
The measures include an immediate six month freeze on rent increases and increased protection for tenants from having their tenancies terminated.
Housing Minister Megan Woods says the measures will ensure that people can stay in their homes during this challenging time.
"This enables families and individuals to self-isolate, to stay home and maintain physical distancing, supporting the public health of all New Zealanders.
"It also means that in the short term, families and individuals who are tenants do not lose their home due to a drop in income related to job losses through Covid-19.
"Sustaining tenants in their current homes will help prevent further pressure on our welfare system at this time."
Besides the freeze on rent increases, the key change for landlords to be aware of is that it will not be possible to terminate tenancies during the lock-down period, unless the parties agree or for a limited, but specific, set of reasons.
Those reasons include where a tenant:
• Substantially damages the premises;
• Assaults or threatens to assault the landlord, their family, or the neighbours;
• Abandons the property;
• Engages in significant antisocial behaviour (defined as harassment; or any intentional act, if the act reasonably causes significant alarm, distress, or nuisance); or
• Is 60 days behind in rent, which is increased from 21 days (and the Tribunal will need to consider fairness and whether the tenant is making reasonable efforts to pay the rent).
The Tenancy Tribunal will act as a check to ensure that the limited and specific termination grounds are being used lawfully.
Not only can landlords not terminate tenancies during the lockdown period, but tenants who have previously been given notice can stay in their rental property if they need to during the lock-down period. Additionally, tenants will still be able to terminate their tenancy as normal, if they wish.
However, Woods says that tenants have obligations as well and must still pay their rent.
"It is not acceptable for tenants to abuse the current situation by refusing to pay rent when they have the capacity to do so, causing significant property damage, or significant anti-social behaviour.
"Tenants are still fully liable for their rent payments and any damage as we ensure that landlords do not increase the burden on tenants."
The new measures try to balance protection of the interests of tenants, landlords, and the wider community during this unprecedented time, Woods says.
"In these unprecedented times, we encourage landlords to talk to their tenants, work together and take care of each other wherever possible.
"Parties should try to come to an arrangement that suits them both. We need to work together and help each other to fight Covid-19."
While the freeze on rent increase applies for six months, the tenancy termination measures apply for three months. At the end of both these initial periods, the Government will evaluate whether they need to be extended.
Landlords need to be aware that breaching the new rent increase provisions or tenancy termination provisions is an unlawful act and could lead to exemplary damages of up to $6,500 in each case.
Read more:
Rent freeze introduced – temporarily
How to address tenant job loss in the age of coronavirus
Covid-19: what landlords need to know
Comments from our readers
Sign In to add your comment