Life remains in real estate industry
Open homes are forbidden and real estate transactions are in hiatus during the lockdown, but that doesn't mean it's not possible for investors to find a deal.
Tuesday, April 7th 2020, 1:50PM
by Miriam Bell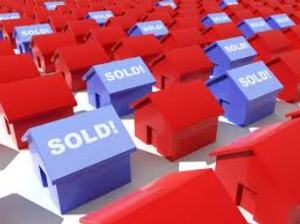 Real estate agencies are still open for business – albeit remotely – and the fact that most people are confined to their home means there's plenty of time for interested buyers to research the available property options.
When Realestate.co.nz released its March data last week, spokesperson Vanessa Taylor noted they'd seen an increase in the amount of time people were spending on their site since the lockdown began.
"The average session now lasts more than nine minutes, as compared to the first part of the year where the average session was sitting at around seven minutes."
But she says that the disruption to the industry will temporarily bring a shift in the way people buy and sell property.
"Buyers will be spending even more time researching online before viewing in person so listings will likely become even more important over the next few weeks."
"This is where online listing capabilities, which showcase essential property information like floorplans, 3D walkthroughs and video content, will become more important for sellers who want to get noticed."
For Century 21 owner Derryn Mayne, it is encouraging to hear that many Kiwis are using this time to look at property via the internet.
Despite the widespread disruption, people won't stop buying and selling houses when New Zealand comes out of the lockdown, she says.
"People's aspirations will continue, and their housing needs and circumstances will keep changing.
"It will be challenging, but there could be a flurry of activity post-lockdown with Kiwis keen to get out, assess their options, and make decisions with lots of people clearly doing their homework now."
But the current situation means the quality of a seller's online marketing strategy is now even more important, Mayne says.
"Including the likes of virtual tours, floor plans, video and drone footage can only help when potential buyers are forced to surf the net from home.
"What's more, the likes of videos can be easily circulated on social media, increasing a property's exposure."
It seems that potential buyers are not just looking at property online during lockdown though: sales are, in fact, still taking place.
A notable example of this can be seen in a recent Ray White Group sale. In what is said to be a "world first", the agency has completed its first ever international online auction sale.
The property in question was in Grey Lynn in Auckland, while Ray White's auctioneer was in isolation 2288kms away in Brisbane and the technology group enabling the auction was in Sydney.
In more routine fashion, Barfoot & Thompson managing director Peter Thompson backs up the accounts of ongoing activity.
He says that through the use of online technology, sales activity has continued through the Covid-19 lock down.
"Buyers are undertaking viewings through listings on our web site, with our sales people progressing negotiations through a variety of technologies.
"While the close down is having an effect on sales numbers and will likely to do so until the level 4 is lifted, market activity continues to tick over."
But independent economist Tony Alexander believes the situation is not black and white.
Based on responses to his recent polling of 240 real estate agents and mortgage advisers, he says that purely electronic sales do continue to be made.
"Real estate agents are getting structures in place to facilitate online auctions and so on, and turnover is happening when they do. Settlement dates are being set at ten working days after we come out of Level 4.
"Some buyers who have a strong desire to transact are seeing an opportunity to purchase while everyone else is sitting on their hands and are targeting the lockdown period to make their purchase."
At the same time, sellers know that potential buyers cannot get access to local councils or building inspectors so many are reluctant to pursue purely electronic listing during lockdown, he says.
"Cashed up buyers feel they now have the ultimate upper hand and are showing no inclination toward rapid decisions at this stage."
It's important to note that both the NZ Law Society and the Auckland District Law Society advise that settlements occurring during lockdown should be deferred until after lockdown.
Also, during the lockdown, any property buyers and sellers will not be able to move in and/or out of their houses as travel is restricted to essential travel only (eg: pharmacy/supermarket trips).
Read more:
Comments from our readers
No comments yet
Sign In to add your comment