Life at level three for residential landlords
It won't be a full release from lockdown but moving to alert level three will mean businesses that can operate safely will be able to reopen. So what does that mean when it comes to residential property?
Friday, April 17th 2020, 6:10PM
by Miriam Bell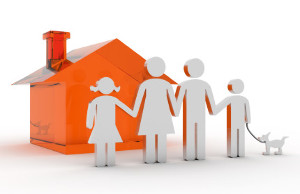 On Thursday, Prime Minister Jacinda Ardern outlined what life in level three might be like – although a decision on when the country might move to level three will not be made until next week.
Level three will see many significant restrictions retained but will permit parts of the economy to reopen in a safe way that will allow the economic recovery to begin, she said.
"By design, level three is a progression, not a rush to normality. It carries forward many of the restrictions in place at level four, including the requirement to mainly be at home in your bubble and to limit contact with others."
The test for a business opening will move to it being safe, rather than being essential.
And that means businesses will need to be able to operate without physical contact with customers and while maintaining physical distancing protocols.
More detailed information on what this will mean in practice is set to be released over the coming days, so we'll update this guide as more information emerges.
But, in the meantime, here's a rundown of how some key areas of the property sector might be able to function at level three.
Will real estate agents be open for business?
Yes, it seems that they will. In its announcement about level three, the Government said that real estate agent can open, but that people should work from home if they can.
"The agent can enter peoples' homes, but not have customers in the office. You cannot run an open home. Similarly, workers going into peoples' homes, such as furniture removers, electricians and plumbers could also return, on the basis that distancing is maintained."
REINZ chief executive Bindi Norwell said they were looking forward to further clarification from Ministers so that the real estate profession can support people buying or selling property.
"We're also looking for additional clarification around whether private viewings of homes and rental properties are acceptable under level three. Once we have this additional information, we will be releasing detailed guidelines for the profession."
It's worth noting that – where possible - real estate agents have been working remotely throughout the lockdown. You can read more about that here.
But technology like online virtual tours and video conferencing type software can be used to ensure that no in-person contact occurs. Auctions can take place via the phone or online bidding methods.
Likewise, will it be possible to carry out property management tasks?
This remains unclear. Norwell has said that REINZ is waiting for clarification about whether private viewings of rental properties will be possible. Nothing has been said about it but, presumably, clarification is also needed about whether or not property inspections will be possible at level three.
Can you, or a new tenant, move into or out of a rental property at level three?
At level four, people were only supposed to move into or out of properties under exceptional circumstances. Currently, it seems unlikely this will change much at level three.
At the end of March, Tenancy Services information and education manager Jennifer Sykes said that when New Zealand returns to level three the advice will remain similar. "Moving properties at level three can only occur in very exceptional circumstances and all parties must take extreme care," she said.
Extreme care means that physical distancing must be maintained, that keys being transferred should be sanitised, and that the signing of any tenancy agreements should be done digitally.
You can read more about moving properties during the time of Covid-19 here.
What will happen with property settlements after the level four lockdown?
Both the Auckland District Law Society (ADLS) and the New Zealand Law Society (NZLS) recommended that the vast majority of settlements should be deferred until after the level four restrictions are lifted. They said that each parties' lawyers should make appropriate amendments to the contract to facilitate this.
As yet, there has been no update to this advice but the hope is that settlements will be possible at level three.
And what about Tenancy Tribunal hearings?
Under the level four lockdown, the Tribunal was given more flexibility in how they function – with the proviso that no face-to-face hearings would take place.
Instead the Tribunal now has the power to conduct hearings on the papers presented, without either party attending in person. It can also have hearings by telephone or videoconference.
To date, no change to these lockdown practices has been announced. But, as at level four, the Tribunal continues to operate and is trying to accommodate as many hearings as possible.
Is it possible to carry out repairs and/or maintenance on a property?
It is possible to get supplies from a building and construction retailer at alert levels one, two and three. But at level three, it is not possible to physically go into a hardware store. Instead supplies need to be ordered by phone/online and delivered or collected via a drive-through system.
If you are living in a property and can safely carry out repair or maintenance work yourself that is allowed at any alert level.
At levels one, two and three it is possible to hire tradespeople to come to a property to do any repair or construction work. However, the tradespeople need to ensure the relevant public health measures at each level are met.
This includes the physical distancing requirements at levels two and three.
Where can you find updated information on the issues that affect landlords?
Interested in more information about Covid-19 related lockdown issues relevant to landlords? You can find more from landlords.co.nz here:
Covid-19 crisis: what landlords need to know
How to address tenant job loss in the age of coronavirus
Comments from our readers
No comments yet
Sign In to add your comment