Level one: the new normal
New Zealand is a few days into alert level one and that means the residential property sector is seeing some changes as we all adjust to the "new normal".
Thursday, June 11th 2020, 2:19PM
by Miriam Bell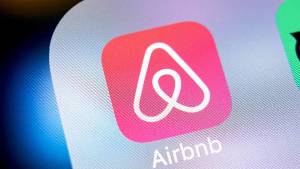 There was widespread celebration on Monday when Prime Minister Jacinda Ardern announced there were no active cases of Covid-19 in New Zealand and that the country would be moving to level one.
It meant that New Zealanders can return to a life that feels as normal as it can in the time of a global pandemic, the prime minister said.
"There will be no more physical distancing. No more gathering limits, and no more restrictions for hospitality. It means retail is back without limitations, and public transport and travel across the country will be fully opened up."
For the day-to-day functioning of the property sector, that means open homes, auctions and rental viewings can now all go ahead pretty much as normal – with one qualifier.
The official government guidance emphasises the need to stay healthy and keep track of where we have all been.
So the Real Estate Authority (REA) recommends that real estate agencies should continue best practise by using contact tracing registers.
One thing it's worth noting is that the emergency rules introduced to protect tenants during the Covid-19 crisis remain in place.
That means the protections against tenancy terminations continue to apply until 25 June 2020 (unless extended), while the freeze on rent increases will apply until 26 September 2020 (unless extended).
The REA points out this may impact on the settlement of tenanted properties. It's also something to take into account when it comes to managing rental properties and tenancies.
To date there has been no word from Government on whether the emergency tenancy rules are likely to be extended.
However, NZ Property Investors Federation executive officer Sharon Cullwick says they recently received information that rent increase notices can be given now as long as the increase takes effect after the six-month freeze period.
What this means is that a rent increase can only take effect after 25 September 2020 – again, unless the emergency Covid-19 legislation is extended.
When it comes to rental market activity, there have been reports that some already-squeezed rental markets are struggling with a surge in demand due to people returning home and out-of-town interest.
At the start of the Covid-19 crisis, it was thought there would be a big influx of former short-term rental properties on to traditional rental markets around the country.
But while there was an increase in the number of short-term rentals being switched to the long-term market early on – particularly in areas like Queenstown and the Auckland CBD, that seems to have levelled out.
CoreLogic senior property economist Kelvin Davidson says their analysis of for-rent listings is yet to show the surge that some might have expected from the switch of holiday lets into the traditional rental sector.
Rather the listings flow in their new weekly listings chart looks pretty normal in terms of the level that it's returned to, he says.
See CoreLogic's weekly rental listings chart here...
"If there was a big Airbnb switch, you'd anticipate that the 2020 line might have been above the other years. So it actually looks like people are sticking with Airbnb and hoping for domestic visitors."
Davidson says he's not 100% sure of what to make of people pinning hopes on domestic tourism as it's not going to fill all of the gap of international.
"That said, if you're not confident about finding a long-term tenant, you may as well just keep the property in Airbnb and see what happens.
"So I guess some people are positive about domestic tourism, but others are sticking with holiday lets not out of confidence but out of lack of faith in long-term options."
This all means that there may not be the huge increase in the number of rental properties available on the traditional rental market that some have been anticipating.
Meanwhile, for those short-term rental property owners who are looking to domestic tourism, a recent report from short-term rental data firm AirDNA offers some hope.
It suggests there's been a surge in domestic tourism in many countries – and that New Zealand is leading the charge.
At the time of the report (which was the last week of May), New Zealand's Airbnb sector saw over 465% more bookings than the six weeks prior and three of the locations on the report's global top 10 list were in New Zealand.
Queenstown took out the number one spot on the list with an increase in bookings of 960.4%, while Wellington City saw bookings up 688.1% and Christchurch City saw them up 296.8%. In Auckland bookings were up by 188.5%.
AirDNA CEO Scott Shatford says that rentals in locations such as beaches, ski resorts, and mountains are proving particularly popular, experiencing the highest growth in new bookings, while urban metropolitan areas are seeing a sluggish recovery.
"But we hope this indicates that the industry has turned a corner and that the travel sector as a whole can look forward to a brighter future."
Maintaining safe and stringent cleaning regimens is critical to ensuring guests have confidence in short-term rentals, he adds.
Comments from our readers
No comments yet
Sign In to add your comment