Four new buyers' markets emerge
A surge in new property listings around much of New Zealand has turned four regions into buyers' markets, new Realestate.co.nz data reveals.
Wednesday, July 1st 2020, 10:46AM
by The Landlord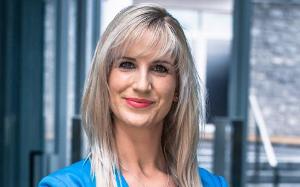 Vanessa Taylor
New property listings bounced back right across the country in June – up 19.7% on the same time last year, according to the real estate website's latest data.
The increase in new listings occurred in nearly all regions, with Southland, Auckland, and the West Coast seeing the biggest increases of 59.0%, 38.9% and 32.4% respectively, when compared to June 2019.
New listings decreased in Gisborne, Wairarapa, Marlborough and Canterbury, but these decreases were relatively small.
Realestate.co.nz spokesperson Vanessa Taylor says the increase in new listings tells us that the market is not slowing down.
"Often in times of uncertainty, those who can hold off on selling will, as they wait to see what the future holds.
"But with new listings up and prices stable – it looks like Kiwis are still selling and, in most regions, that they have not significantly lowered their price expectations."
Based on inventory data, that surge in new listings did contribute to the emergence of buyers' markets in four of the 19 regions in June though. Those markets are Auckland, Nelson & Bays, Canterbury, and Central Otago/Lakes.
Taylor says that inventory is a measure of how long it would take, theoretically, to sell all current stock at the current rate of sale if no new properties were to be listed on the market.
"Inventory data indicates the turnover in the market. When inventory is higher than the 13-year long-term-average, it tells us that there is more stock available than people buying property, and this signals a buyers' market."
If no new listings came onto the market in Auckland and all existing stock listed on realestate.co.nz was sold, there would be no houses for sale in 37 weeks, she says. That's up from the long-term average of 23 weeks, making it a buyers' market.
Taylor says a slowdown in sales is typically good news for buyers and, in these regions, might spell a move away from the competitive, multi-offer sales seen in recent years.
"This might be a good time for potential buyers in these regions to start seriously looking."
At the same time, property asking prices remained stable in June with the national average asking price sitting at $727,749 – which was a marginal increase of 0.5% on May but 10.4% higher than in June 2019.
All-time average asking price highs were reached in the Coromandel (up 14.3% year-on-year to $847,950), Southland (up 18.4% to $415,094), and the Hawke's Bay (up 12.3% to $609,243).
Meanwhile, Auckland's average asking price came in at $958,274, while Wellington's was $759,381 and Canterbury's $539,529 – all of which were up on the same time last year.
Taylor says it is promising to see that despite the challenges many Kiwis are facing in 2020, price expectations didn't drop in too many regions during June. "All-time asking price highs and year on year increases in 17 of our 19 regions will be encouraging for those thinking of selling."
Overall, the data suggests that New Zealand's property market has remained buoyant post-Covid-19, she adds.
Read more:
Signs of confidence but early days yet
Comments from our readers
No comments yet
Sign In to add your comment