Sales, prices surge up - defying expectations
The housing market's post-Covid rebound continued in June with house prices rising further and sales volumes hitting a four year high – but economists are asking if it will last.
Tuesday, July 14th 2020, 10:57AM
by Miriam Bell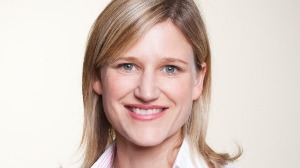 REINZ chief executive Bindi Norwell
According to the latest REINZ data, median house prices nationwide were up by 9.2% to $639,000 in June, as compared to $585,000 in June 2019.
They were also up by 3.1% from $620,000 in May 2020.
Likewise, Auckland's median house prices increased by 9.2% year-on-year to $928,000 in June, as compared to $850,000 this time last year.
This was the second highest median price on record for the region.
Waikato achieved a record median price of $615,000 in June, which was up from the previous record of $600,000 set last month and also up by 17.1% year-on-year.
Further, every region in the country saw an uplift in prices from the same time last year, and 10 out of 16 regions saw an uplift from May
REINZ chief executive Bindi Norwell says that earlier this year there were a number of predictions that house prices would fall post-COVID but they are yet to see any evidence of that happening.
They wouldn't be so bold as to say there won't be an easing of pricing in the coming months when support mechanisms, like the wage subsidies, come to an end, she says.
"But right now, Kiwis' love affair with property continues unabated – especially with the low interest rates we currently have in the market."
At the same, the number of properties sold nationwide in June increased by 7.1% to 6,625 from the 6,184 that were sold in June last year.
That was the highest number of properties sold in a June month for four years.
In Auckland, the number of properties sold in June increased by 9.4% year-on-year (from 1,878 to 2,054). Again, that was the highest for the month of June in four years.
Further, June was the first time in three months where regions have started to see increases in annual sales volumes, with 10 out of 16 regions seeing annual increases.
Norwell says this suggests that the impact of lockdown is now well and truly behind the country, and that people have been able to get on with their sales and purchasing decisions as per usual.
"However, we've said it before, and it's important to say it again, that this may well be a post-lockdown peak in activity levels.
"There are concerns that with the wage subsidies, mortgage holidays ending and an election in September, that there may be a potential trough in activity levels in the coming months."
She adds that, hopefully, a 19.7% increase in new listings in June – the highest for the month of June in 4 years – will lead to more choice for buyers in the coming months.
Economists concede that the latest REINZ data shows the housing market is rebounding strongly post-Covid-19, but they are not convinced the resurgence will be sustained.
Kiwibank senior economist Jeremy Couchman says the anecdotes of recent weeks appear to be true, with both sales and house prices growth jumping in June.
"Large swathes of the economy have resumed business as usual, which seems to have been mirrored by the housing market. There is little doubt that policy support enacted to fight the Covid-19 fallout has helped to brace the market."
But they are not yet convinced that the recent jump in housing market activity will be sustained as the labour market continues to deteriorate and the end of temporary wage subsidy is likely to expose some wounds.
Couchman says they expect house prices to start falling and are currently forecasting they will be 9% lower year-on-year towards the end of the year - although they do acknowledge that recent data illustrates clear upside risk to their forecast.
For ASB senior economist Mike Jones, the REINZ sales data has joined the (lengthening) list of economic indicators enjoying a post-lockdown sugar rush, with housing activity bouncing back to life in June.
Smoothing through the past few months shows national sales pretty much back to where they were in January, before the COVID disruption hit, he says. "Housing bulls would have also taken heart in a surprise increase in house prices in June."
Jones says that, ostensibly, today's figures run against the grain of calls for steep house price falls in New Zealand.
However, they don't think we're out of the woods yet and there's every chance the data has been inflated by the same release of pent-up demand running other economic statistics at present, he adds.
"As housing activity finds its new normal over the next few months, and the market adjusts to the deteriorating labour market, we expect small monthly falls in house prices to resume. We remain at the less-downbeat end of the forecasting spectrum though, calling 'just' a 6% peak to trough fall in prices."
Comments from our readers
No comments yet
Sign In to add your comment