Investors not rushing to sell
There is no rush of investors looking to sell their properties in the post-Covid-19 market, according to the second joint survey from REINZ and economist Tony Alexander.
Thursday, July 9th 2020, 8:00AM
by The Landlord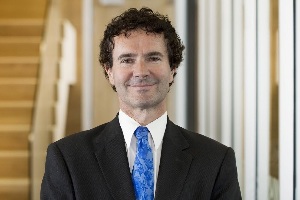 Economist Tony Alexander
It shows that a net 31% of the 647 responding agents report that they are seeing fewer investors looking to bring their properties to the market.
That's an increase from the net 20% recorded in the first survey in June.
The report suggests that the pressure to sell is not there in most quarters in the face of record low interest rates.
And it seems those interest rates are a key factor in investor demand: 71% of agents say that investors are motivated to buy by low interest rates.
Only 11% say expectations of price rises are a motivation, although this is up from 6% in June.
At the same time, 55% of agents say investors are motivated by hopes of finding a bargain.
But that's down from 60% in June – which could mean those hopes are easing.
It's worth noting the survey also shows first home buyers are definitely in the market, with a net 61% of agents saying there are more of them in the market.
REINZ and Alexander say this is statistically the same as June's net 55% and shows the passage of a month has not dimmed the desire of first home buyers to make a housing purchase.
"The bulk of first home buyers who were in the market or at least watching things pre-Covid-19, are still in a position to buy and clearly are hoping that the current weak economic environment may bring forth listings which were not there before March."
However, the other results in the survey suggest that no listings rush is, in fact, occurring.
For example, while the survey reveals that a net 10% of agents are seeing more appraisal requests, this is only slightly up from a net 7% in June.
That means the passage of one more month out of lockdown has not produced a potential listings surge.
Overall, all bar one of the measures tracked in the survey show an improvement from the June results.
REINZ and Alexander say the trends evident in the various measures are consistent with the generally positive anecdotes swirling around the market like high numbers attending open homes and good prices being achieved.
"They are also consistent with the absence as yet of stories of substantial price falls driven by pressed vendors having to meet a reluctant market.
"If anything, the opposite development seems to be under way with strong interest from home buyers but few sellers as yet feeling the need to radically alter asking prices to achieve a sale."
But there was one region where the survey results were not particularly positive – and that was the Central Otago Lakes region.
In the Central Otago Lakes region, a net 47% of responding agents are seeing more appraisal requests, as compared to just 4% in Otago and 11% in Auckland.
Further, a net 18% of agents feel prices are weakening in the region, making it the only region to turn in a negative result for this measure.
Comments from our readers
No comments yet
Sign In to add your comment