Clouds remain over housing market
Falling mortgage rates will provide support to the housing market over the coming year – but a weakening of the market is still on the cards, according to bank economists.
Thursday, August 27th 2020, 10:39AM
by The Landlord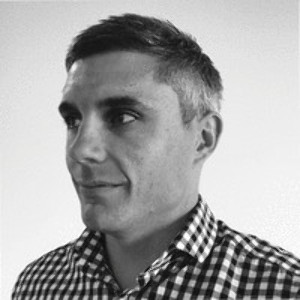 ASB's Mike Jones
In a housing insights report from ASB, the bank's economists' lower their mortgage rate forecasts and lift their house price forecasts.
They now expect national house price inflation to fall 2.8% by March, which is much more moderate than the 6% fall they previously forecast.
ASB senior economist Mike Jones says that a lot has changed over the past few weeks, with the country's economic recovery hitting another speedbump in the form of the shift up in Covid-19 alert levels
"Fiscal authorities have extended support measures, and the Reserve Bank is forcing New Zealand interest rates lower with renewed vigour.
"We've changed our interest rate call and now expect the Reserve Bank's cash rate to be slashed into negative territory next year. Our mortgage rate forecasts have had a good clip as a result."
These developments have relevance for the housing market, says Jones.
"Our previous forecast for a 6% fall in house prices (itself one of the least pessimistic around when it was made) has been upgraded to 'just' a 2.8% fall by March 2021."
But the bank's view on regional performance remains broadly unchanged.
That means they expect Auckland to underperform, Canterbury to outperform, and the regions to present a mixed picture thanks to Covid's disparate sectoral impacts.
Jones says that should their view pan out, it would mark a much shorter and shallower house price correction relative to the last cycle.
"This reflects the extraordinary support measures [like the wage subsidy and mortgage holiday schemes] rolled out this time around. We think the risk to our view is for a larger cycle. Essentially, a bigger upswing over the coming six months, giving way to a bigger downswing thereafter."
He adds that although the economy is looking less dire than it was three to six months ago, they still expect a downturn.
"The two large headwinds [the unemployment rate and migration] that have been driving our view for house prices to, ultimately, fall remain in play. It's just that they are not blowing as hard, or perhaps that stimulus measures are currently providing a good enough offset."
Meanwhile, in their latest Property Focus report, ANZ's economists say that lower mortgage rates have provided an opportunity for some buyers to enter the housing market, which has contributed to recent strength in house prices.
But, they say the renewed lockdown will see a pause in some segments, even if sales and building work can proceed.
Further, when the economic impacts of the current crisis become more evident down the track, they expect to see the housing market weakening.
"Lower rates will continue to prove a cushion to the market and give cash-flow relief to existing mortgage borrowers, but rising unemployment and a range of other factors will weigh, though the outlook remains uncertain", they say.
Overall, they expect house prices to fall 5-10%, but a fall in the smaller end of this range now looks possible (central forecast is now 6%, versus 9% previously).
"This weakening is not expected to be seen until later this year and into next, given the extension of the wage subsidy and mortgage deferment schemes."
Uncertainty around the economic outlook and, by extension, the outlook for the housing market is large, they add. "Forecasting the housing market is a fraught exercise at the best of times, and these are not the best of times."
Comments from our readers
No comments yet
Sign In to add your comment