Investors' market share on the rise
Concerns about the rising costs of being a landlord aren't deterring investors with new data showing that mortgaged investors' share of purchases surged to a four year high in July.
Thursday, August 20th 2020, 1:42PM 2 Comments
by Miriam Bell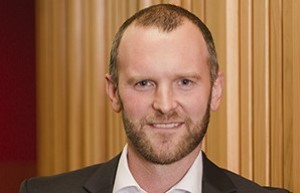 CoreLogic's Kelvin Davidson
There's no doubt that mortgaged investors are a rising presence in the market, with CoreLogic's latest Buyer Classification data showing they accounted for 27% of purchases in July.
That share of the market is their highest since the third quarter of 2016 – when the Reserve Bank imposed a 40% deposit requirement* on investors.
While mortgaged investors share of property purchases increased, existing owner-occupiers share of purchases dropped to 24% in July.
First home buyers (FHBs) share of purchases also held up, edging higher to 24% in July.
CoreLogic senior property economist Kelvin Davidson says the data shows investors' appetite remains pretty strong - despite government policy measures which have raised the costs of being a landlord.
"Provided that the current move to alert levels three and two is short-lived, there's little reason to expect these buyer patterns to change in the near term."
Those national patterns were replicated in Auckland, with existing owner-occupiers' market share dropping lately, but the figures for mortgaged investors and FHBs continuing to improve.
Dunedin is another clear example of the continued appetite of mortgaged investors, Davidson says.
"Indeed, they got off to a very fast start in the third quarter, accounting for 36% of purchases in July, as well as a higher number than a year ago.
"This is a pretty notable result, especially given some signs of weaker property prices (which might ordinarily make investors cautious) as well as still-restrained lending policies at the banks."
Investors may have issues with recent policy and legislative changes, but Davidson says that if you look at the investment alternatives, property still seems like a good option.
"It seems that many property investors might just opt to leave their money in property and wear the extra costs."
When it comes to a broader outlook, Davidson says New Zealand's housing market has clearly been through some significant disruption in recent months and, unfortunately, there's more to come.
"Sales volumes in June and July had rebounded strongly from the earlier collapse, but we're now likely to see activity drop off again on the back of the latest move up the alert levels."
Looking ahead, after a period where optimism had returned, there will now be a new phase of uncertainty and downside risks to property market activity, if not prices too, he adds.
"That said, the two-week extension of the wage subsidy (to 15th September) and the same for the mortgage payment deferral scheme (to 31st March next year) should both help to soften the blow."
* In the wake of Covid-19, the Reserve Bank has temporarily removed the LVR restrictions until at least May next year.
Comments from our readers
Sign In to add your comment