Interest rates not bargains driving investors
Investors' hopes of picking up a property bargain in the post-Covid market are fading, the latest joint survey from REINZ and economist Tony Alexander reveals.
Wednesday, September 9th 2020, 7:00AM 2 Comments
by Miriam Bell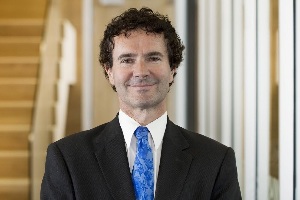 Tony Alexander
According to the report, a net 32% of real estate agents cite bargain hopes as a factor currently motivating investor demand.
However, that's down from 60% in the first of the REINZ-Alexander surveys back in May.
REINZ and Alexander say that while bargain hopes may have encouraged many investors into the market during the lockdown, those hopes are diminishing month by month.
Instead the strongest factor driving investors towards property is now low interest rates, with this factor cited by a gross 76% of agents, up from 68% last month.
"This strengthening may reflect comments from the Reserve Bank regarding the potential for lower interest rates next year, along with the continuing reduction in bank term deposit rates," REINZ and Alexander say.
But the survey results also suggest that more investors are perceived to be getting motivated by expectations for price rises.
Generally, agents see investors as being increasingly more active in the market since May.
A net 35% of agents report that they are seeing more investors, up from 30% in August and 16% in May.
At the same time, more agents say they are seeing fewer investors looking to sell than say they are seeing more looking to offload their property.
In September a net 6% of agents said they are seeing fewer investors selling – down from 16% in August and 14% in July.
However, it's worth noting that it's first home buyers rather than investors that agents have noticed more of in the market.
Between May and September, the net percent of agents seeing more first home buyers rose by 58% versus just 19% for investors.
Meanwhile, many of the other survey findings also back up anecdotal reports, and other data, which show that the market continues to perform strongly.
REINZ and Alexander say agents report that they are seeing more people attending auctions and open homes, while pricing perceptions have risen strongly from the first survey back in May.
"Fewer buyers generally retain fears that prices will fall, and a net 81% of agents report that they are seeing property prices rising. Listings remain in short supply and many buyers continue to report that getting finance is relatively difficult."
The results from the latest survey suggest the absence of a downward shock to prices from the wider economic effects of the Covid-19 crisis may well continue, they add.
"In Auckland there is no substantial evidence to suggest the recent lockdown has had a deleterious market impact."
Comments from our readers
Sign In to add your comment