Expect house prices to keep rising - Westpac
House prices are set to keep going up rather than down, one of the big banks now says – after reversing its earlier predictions of price declines.
Monday, September 14th 2020, 12:12PM 2 Comments
by The Landlord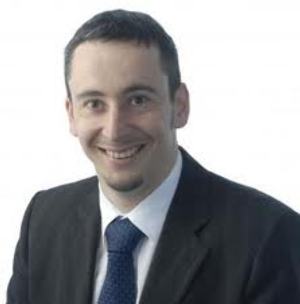 Westpac chief economist Dominick Stephens
Back when Covid-19 first broke out in New Zealand and the country went into lockdown, economic fears were riding high and many thought a housing market crash was likely.
In line with that, economists across the board predicted house price declines of varying degrees… Yet the housing market reality has turned out to be somewhat different.
And that means economists are starting to upgrade their forecasts, with Westpac's economists today announcing they now expect to see price increases of 3.5% between March and December this year.
In Westpac's latest Home Truths report, the bank's chief economist, Dominick Stephens, says they expected to see a 7% decline but that the "collective predictions of house price decline have been proven wrong".
Not only have prices gone up by 2.6% between March and August, but there's now been three consecutive months of price increases.
That means this is no statistical quirk or brief period of catch-up and it has led them to reconsider even their last upgrading of price forecasts as too pessimistic, Stephens says.
Along with price growth of 3.5% between March and December 2020 (which makes for 6.3% annual price growth in 2020), Westpac expects to see a solid annual increase in 2021.
Stephens says the housing market has thoroughly defied the global pandemic – and the economic expectations associated with it.
The first reason for this is that Covid-19 and the associated lockdowns have proved less economically damaging than originally anticipated.
"Although house prices have probably been weaker than they otherwise would have been, the surprising resilience of the economy has meant less of an impact on house prices than anticipated."
The second reason for rising house prices is low mortgage rates which push people into more active investment classes, like housing and shares, and push asset prices up. Plus - low mortgage rates make mortgages more affordable.
Stephens says their original expectation for a fall in prices was based on the fact they fell during the recessions of the early 1990s, 1998, and 2009.
"But all of those past recessions were preceded by a rapid increase in interest rates, whereas the current recession was not.
"This unusual feature of the current recession may be teaching us that interest rates play an even more powerful role in determining house prices than previously appreciated."
Unemployment is set to continue rising (to 7%, Westpac expects) and the economy is weak, so this will hold back price increases to some extent, he says.
"But next year we are actually expecting another decline in mortgage rates, as the Reserve Bank drops the OCR into negative territory in response to low inflation. Therefore, we are forecasting an 8% increase in house prices for 2021."
House price growth can not go on forever and Stephens says that when interest rates eventually do rise, the forces that have driven prices ever higher over the past decade will go into reverse.
"We are pencilling in a period of declining house prices from 2024, but such long-range forecasts are subject to extreme uncertainty, so the timing is perhaps less important than the principle – when interest rates rise, house prices will fall."
Comments from our readers
Sign In to add your comment