Booming sales in the Super City
Market activity is not letting up in Auckland with the city's biggest real estate agency announcing that September saw the highest number of sales in a month since 2017.
Friday, October 2nd 2020, 11:19AM
by Miriam Bell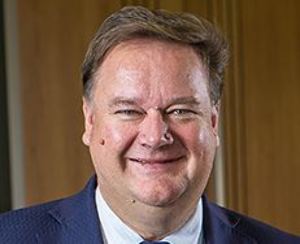 Barfoot & Thompson's Peter Thompson
Barfoot & Thompson recorded 1,099 sales in September – which was 4.2% higher than last month and 42.5% higher than sales numbers in September last year.
This was the highest number of sales in a month since the peak of the last property cycle in 2017, the agency's managing director, Peter Thompson says.
"The key to the high sales numbers achieved in September was the number of new listings that came on to the market which, at 1,947, was the highest number in a month since October 2018, and 43.8% higher than in August."
He says the large increase in listings released some of the competition for properties that had built up among buyers and was influencing prices.
"At the same time as releasing buying pressure, the greater choice was an opportunity to which buyers were quick to respond. "
This means that it's the number of sales that have risen significantly in the past four months, rather than prices which have shown more moderate growth.
However, Barfoot & Thompson's September data shows that Auckland's market did hold on to the high price gains registered in August.
The average price in September was $996,945, which is an increase of just 0.1% on August.
But it is 2.1% higher than the average achieved across the previous three months and 8% higher than September last year.
In a similar vein, September's median price was $930,000, which is up by 2% on August – and an increase of 2.9% on the previous three months' average and 9.4% on September 2019.
Thompson says the current prices being paid by buyers shows confidence that prices are likely to hold firm over the medium term.
"Close to half (47%) of sales in the month were for properties that sold for in excess of $1 million, and of these 84, or 7.6% of all sales, sold for in excess of $2 million."
At month end, the agency had 3,780 properties on our books, which is the lowest number since March but 2.3% higher than in September last year.
Barfoot & Thompson's data follows the trend seen in recent data releases which show the market continues to perform strongly.
CoreLogic senior property economist Kelvin Davidson says there's been little in recent data releases to suggest that the current rising trend for the property market is about to be thrown off course.
"Continued increases in property values are due in no small part to very low mortgage rates and the continued tightness of available listings on the market."
While the falls in mortgage rates probably aren't over yet, now that the wage subsidy is wearing off, it'll be important to keep an eye on unemployment figures over the next few months, he adds.
"We've already seen the immediate economic effects of the latest round of social restrictions, with the NZ Activity Index for August coming in 1.4% lower than August last year. This just emphasises again that the economic effects of Covid are far from over yet."
Read more:
Values on the rise again – CoreLogic
Comments from our readers
No comments yet
Sign In to add your comment