Mortgage lending to investors plummets
Investors may not be selling up en masse but they aren't buying either – going by new data which shows the amount getting mortgage lending has dropped significantly.
Friday, December 21st 2018, 10:29AM
by Miriam Bell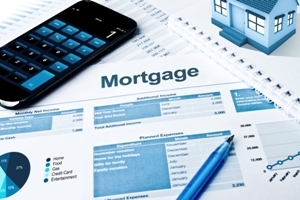 The Reserve Bank's latest mortgage lending data is out and it reveals a dramatic decline in the share of new lending going to investors.
There was a total of $6.224 billion in new mortgage lending in November, which is up on last month's $5.527 billion and on last November's $5.294 billion.
Of November's new lending, investors accounted for $1.091 billion. This was an increase on the $1.031 they borrowed in October, but down on the $1.132 billion borrowed in November 2017.
However, this equates to a share of just over 17.5% of the total lending in November – and it is a big drop in the share of lending investors are responsible for.
Prior to the introduction of the third round of LVRs back in 2016, about 35% of new mortgage lending was going to investors.
The introduction of the 2016 LVRs led to the share of new mortgage lending going to investors declining significantly, but it has been hovering at a level of between 21% to 24% for much of that time.
Over the last two months, investors' share of new lending has started falling again, leaving it at the low it has hit in November.
In contrast, the share of new mortgage lending going to owner-occupiers is now up to nearly 65%, while first home buyers now account for a 16.5% share.
The data supports the view that the swathe of new Government housing and tax policies are holding investors back from buying more properties.
And it is a trend which is likely to continue, with investor advocates reporting that uncertainty over how policies may pan out is leading to widespread investor reticence about buying.
Further, commentators are predicting that the policy changes, many of which are set to bed in fully next year, will have an impact on the market overall.
Yet we may not have seen the end of rises in total new mortgage lending.
CoreLogic senior analyst Kelvin Davidson says the scene is set for lending activity to continue to improve in 2019, with the further relaxing of the LVRs.
Still, he'd be wary of expecting a big rise in lending flows and sales volumes, he says.
"Simply because banks will remain pretty cautious – not least because of the looming (probable) requirement from the Reserve Bank that they hold extra capital on their balance sheets."
"So any rises are more likely to be subdued than stellar."
Comments from our readers
No comments yet
Sign In to add your comment