How Australia's Royal Commission could affect NZ investors
Shockwaves are running through Australia's finance industry following the Royal Commission's damning report so how could the recommendations impact on New Zealand investors?
Thursday, February 7th 2019, 10:59AM
by Miriam Bell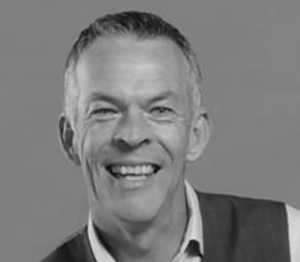 The final report from Australia's Royal Commission, which may lead to criminal or civil prosecution for some of Australia's biggest banks, recommends widespread changes to the banking industry.
It also proposes a sweeping overhaul of mortgage adviser pay, including banning commission from lenders and making consumers pay a fee for service.
Given New Zealand's big four banks have Australian parent banks, there are concerns that some of the report's recommendations could end up being implemented in New Zealand.
If this turns out to be the case, what could it mean for investors?
NZ Property Investor magazine's recent property investment survey reveals that 45.69% of investors use mortgage advisers, which is higher than the percentage of owner-operators who do.
That means that if a fee-for-service model, rather than a commission model, was introduced for mortgage advisers in New Zealand investors would be affected.
Mortgage Supply Company director David Windler says that if there is a fee for service scheme many people who need advice would be less likely to go out and get it.
"They would avoid the costs and, potentially, screw their finances up more. Whereas currently advisers will sit down and give advice to people who need it for free."
"Also, if a fee for a formerly free service is introduced, then the costs would be passed on to the consumer – and it's hard to see how that is a good thing."
Such a change would also lead to many advisers simply exiting the market which would limit the options available to consumers, he says.
"New Zealand has a financial literacy issue and certain organisations want to improve that. But if you make consumers pay for advisers how is that going to encourage them to go and seek out good, professional advice?"
But Windler says that, ultimately, New Zealand is its own country, not a state of Australia, and it has a different environment and culture when it comes to financial advice.
Not only have the findings of the Financial Markets Authority / Reserve Bank report on conduct and culture in our banking industry been broadly accepted by banks, but the regulatory regime around financial advice is already being overhauled.
Windler says that under New Zealand's regime it is very clear that advisers must put the consumer first and that requirement is set to tighten up much further.
"The new Code of Conduct for advisers and the new regulatory regime around financial advice is coming into play here soon. Advisers who don't abide by the new rules will find themselves in deep trouble."
In his view, this all means it is unlikely a New Zealand regulator would adopt the Australian recommendations wholesale.
For Mortgages Online's Hamish Patel, who is on Financial Advice New Zealand's lending advisory committee, it is non-bank lenders who would be the big winners if the recommendations did trickle down to New Zealand.
He says banks would be less motivated to try and do the harder deals so consumers who are considered more problematic – because they are self-employed or have credit history problems for example – would not get bank service.
"Those consumers would instead need to go to non-banks or finance companies. That would be good for non-banks, who are growing as it is. Some non-banks already offer close to mainstream pricing.
"So non-banks would get that business, those marginal deals. Non-banks would turn into the future for many consumers."
However, neither Patel or Windler thought the report's recommendations were likely to lead to significantly tighter lending criteria on the part of banks in New Zealand.
That's because the New Zealand banks have already introduced much tighter lending and serviceability criteria, they say.
Read more:
Royal Commission calls for adviser remuneration overhaul
Comments from our readers
No comments yet
Sign In to add your comment