Confidence in rental property at 4 year low
Investors' belief that rental property is the investment most likely to generate good returns just keeps diminishing, the latest ASB Investor Confidence Report shows.
Monday, February 11th 2019, 10:44AM
by The Landlord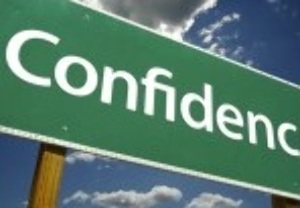 Confidence in rental property returns is sitting at a four year low and dropped to 14% in the three months to December from 16% in the previous quarter.
Despite this, the report shows that rental properties still rate second in the rankings of best investment for good returns.
Coming in at first place are personal homes, which continue to be viewed positively with a record 24% of respondents picking their own homes as best option for good returns.
That's up from 23% in the third quarter.
ASB senior wealth economist Chris Tennent-Brown says that confidence in rental properties was similar to personal homes a few years ago, but has been sliding since 2017.
"Changing sentiment is particularly noticeable in Auckland. Confidence in property has taken a hit over recent years in the city, particularly rental property.
"In saying that, Aucklanders' perception of their own homes providing the best return on investment still stands at 22%, with rental property at 17%."
Tennent-Brown says both these numbers were 10% higher a few years ago.
"And between 2015 and 2016 nearly 50% of all investors thought that either rental property or personal property would provide the best investment return."
Overall, the report shows that confidence amongst Kiwi investors has fallen to the lowest levels in more than two years.
It shows that nett investor confidence, the difference between those who thought return on investment would improve in the year ahead and those who thought it would get worse, fell by 9% points from 19% to 10% in the December quarter.
Additionally, pessimism among respondents about the future return on their investments grew in the December quarter, as compared to the September quarter.
Some 25% expect their investment returns to increase in the next 12 months - down from 29%, and 39% expect returns to stay the same – down from 42%.
At the same time, 15% now think their returns will decrease - up from 10%.
Tennent-Brown thinks it would be impossible for investors' confidence to do anything but fall when all the changes and uncertainties seen late last year are taken into account.
"There are some really significant changes to the investment landscape taking place at the moment, particularly in relation to investment property.
"Tax changes and foreign investment rules can have a major impact, and investors should consider professional advice to understand how these changes may impact them.
"The Tax Working Group's findings are another source of uncertainty, although ultimately there is a long way to go from the report to new laws, including an election in 2020."
Read more:
Altered landscape for investors
It's a capital gains waiting game
Comments from our readers
No comments yet
Sign In to add your comment