Altered landscape for investors
This year's Squirrel property investors' survey reveals that uncertainty over government policy changes reigns supreme and that's impacting on how investors go about their business.
Thursday, February 7th 2019, 12:17PM
by Miriam Bell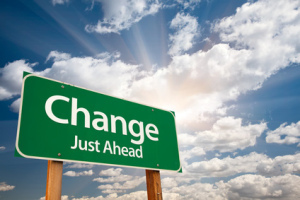 Back in 2017 when NZ Property Investor magazine last ran our regular survey of property investors' views, the country was still reeling from the surprise election result and the sudden arrival of a Government promising much change for the housing market.
Fast forward 15 months and investors are looking at a slower market, well past its peak, and a significantly altered investing landscape with more reforms on the way.
For investors this has created a climate of uncertainty about what lies ahead.
And it is this which the results of the Squirrel NZ Residential Property Investment Survey 2018, which are featured in February's issue of NZ Property Investor magazine, highlight in no uncertain terms.
Our eighth consecutive survey of property investors generated one of the biggest responses (1,228) we've ever had.
Those responses make it clear that concern is the dominant feeling among investors these days and that most are playing a waiting game as a result.
It used to be drugs that were investors' biggest worry, but that has changed.
These days it is government policy changes, not meth contamination, that are causing investors' sleepless nights.
In a reflection of the new landscape, 90.89% of respondents picked government policy changes as the biggest issue for investors over the coming year.
Additionally, 64.98% picked government policy changes as the biggest barrier to growing their portfolio over the next 12 months.
This is a dramatic change from previous years. In recent years, it has been damage to property that has earned the title of investors' biggest worry.
For example, in 2016 it was the top concern for 54% of investors. Allied to that, meth contamination was cited as the major issue for investors in 2017 (48%) and one of the top three in 2016 (38%).
Some other interesting results from the survey are that most investors:
• Own just a few properties, with 51.11% of respondents owning between one and three properties;
• Are relatively lowly geared: 66.4% of respondents had portfolio LVRs of below 60%; and
• Operate on a buy and hold strategy, with 61.41% of respondents picking this as their preferred strategy.
The survey also reveals that while most investors are not currently buying (56.46% of respondents last bought a property over two years ago), nor are they selling (just 16.88% of respondents had sold a property in the last year).
To read about the results of the survey in full, click here to get the digital issue of NZ Property Investor magazine.
Subscribe to NZ Property Investor magazine here to get great stories like this delivered to your mailbox every month.
Comments from our readers
No comments yet
Sign In to add your comment